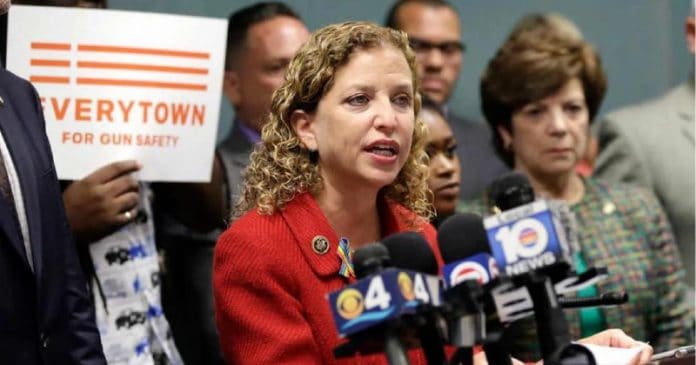 U.S. Rep. Debbie Wasserman Schultz, D-Fla., is backing a resolution censuring U.S. Rep. Mo Brooks, R-Ala., for a speech he made to supporters of outgoing President Donald Trump last week before a mob of Trump backers stormed the Capitol which led to five deaths including the loss of a Capitol police officer.
U.S. Rep. Tom Malinowski, D-NJ, introduced the resolution on Monday with Wasserman Schultz as the main co-sponsor. The resolution censures Books "for inciting violence against his fellow members of Congress as part of last week's assault on the United States Capitol" and stressed the "attack on Capitol Hill was intended to prevent the U.S. House of Representatives and Senate from discharging their constitutional duties to count electoral college votes in certification of the 2020 presidential election."
"Today is a time of choosing and tomorrow is a time of fighting," Brooks told the crowd. "Today is also a day of revelation and separation. Today, the curtain will be pulled back and American patriots will learn by their votes which Republican senators and congressmen have the courage to fight for our America. Today, by their votes, Americans will learn which Republican congressmen and senators love their bourbon, love their cigars, love their prestige, love their personal power, love their special interest group money more than they love America.
"Today is the day American patriots start taking down names and kicking ass," Brooks added.
More than 20 members of Congress have been censured during the course of American history.
"Representative Brooks knew perfectly well what he was doing — and whom he was inciting — when he encouraged the mob set on storming the Capitol to commit violence on Wednesday," said Malinowski. "His actions endangered the lives of his fellow members of Congress, the vice president, and the police officers who bravely tried to defend the Capitol, and he deserves at the very least the formal condemnation of the House."
"Congressman Mo Brooks aided President Trump in inciting an angry mob of rioters to attack our cradle of democracy by urging a fuming crowd galvanized on lies to 'stop by the Capitol' and start 'kicking ass.' Not only did Congressman Brooks' fuel an insurrection against the body he serves in, his words helped spark chaos, destruction, injuries and death. Censure seems too trifling a punishment in this horrific case, but it's the minimal level of accountability Congressman Brooks should face from the same Congress he goaded rioters to assault," said Wasserman Schultz.
The resolution was sent to the U.S. House Ethics Committee on Monday.
Brooks sent a text to the Birmingham News and AL.com on the matter.
"Over 34 years of public service, I have a 100 percent perfect record of complying with all applicable ethics laws," Brooks said. "That record will not change."
At the end of last week, Brooks told AL.com that he had no intention of apologizing for his speech.
"I make no apology for doing my absolute best to inspire patriotic Americans to not give up on our country and to fight back against anti-Christian socialists in the 2022 and 2024 elections," Brooks told AL.com. "I encourage every citizen to watch my entire rally speech and decide for themselves what kind of America they want: One based on freedom and liberty or one based on godless dictatorial power."
Reach Kevin Derby at kevin.derby@floridadaily.com.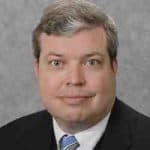 Latest posts by Kevin Derby
(see all)