This week, U.S. Rep. Debbie Wasserman Schultz, D-Fla., introduced a proposal to tax bottling companies that extract water from Florida's springs.
Wasserman Schultz brought out the "Save Our Springs Act," a bill "designed to blunt negative impacts on the state's springs, put a price on industry actions that are often environmentally harmful, and re-direct the tax revenues to invest in public drinking water infrastructure projects" on Tuesday and weighed in on why she had introduced it.
"For too long, bottling companies have drained Florida's most precious resource for next to nothing," Wasserman Schultz said. "Florida's aquifers are the lifeblood of our economy and a recreational staple of our communities. They can't be treated like a corporate giveaway that has infinite supply any longer."
The congresswoman's office offered some of the details on her proposal.
"The Save Our Springs Act of 2020 would impose a national six-cent per gallon tax on water extracted from any springs or groundwater for bottling purposes. It would put a price on bottling, an activity that is essentially free in Florida, besides a one-time tiny fee around $115. It would also disincentivize corporate profiteering where the public bears the ultimate cost," Wasserman Schultz's office noted.  "The new tax revenue would be directed to the Drinking Water State Revolving Fund for federal investment into the municipal drinking water system. This would refocus national efforts on public water investments that help avoid the kind of disastrous situations that hit Flint, Michigan and Newark, New Jersey. The bill would also help shift demand away from more expensive bottled water, which places burdens on poorer communities that mistrust public drinking water sources."
Wasserman Schultz pointed to the "growing state and federal scrutiny of lax extraction policies, and a chronic neglect of our public water systems."
"The bottled water industry doesn't want the public to notice the environmental harm being done by their relentless extraction activities," Wasserman Schultz said. "We need to invest in municipal infrastructure projects, protect our natural resources and stop pouring this precious public commodity into the coffers of corporations. This bill would help do that."
The bill was sent to the U.S. House Ways and Means and the U.S. House Energy and Commerce Committees on Tuesday. So far, Wasserman Schultz has not reeled in any cosponsors. Currently, there is no counterpart over in the U.S. Senate.
Reach Kevin Derby at kevin.derby@floridadaily.com.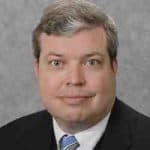 Latest posts by KEVIN DERBY
(see all)