With Democrats now in control of the U.S. House, a congresswoman from South Florida has claimed a major perch.
Last week, U.S. Rep. Debbie Wasserman Schultz, D-Fla., will chair the U.S. House Military Construction and Veterans Affairs Appropriations Subcommittee. She becomes the first woman to hold that position.
"The MilCon/Va Appropriations Subcommittee is the only one in the Congress that makes policy and provides funding for the entire life cycle of an individual's service, from their time in the military and after they leave the service and join the ranks of veterans," the South Florida Democrat's office noted when she announced her new assignment.
"I'm truly honored to be the first woman ever to take this gavel," Wasserman Schultz said. "After this historic election cycle when a record number of women were elected to Congress, serving in this role will allow me to bring a unique perspective to quality of life issues for our military and veterans.
"I'm also fiercely determined to work diligently, and across the aisle, to ensure that our nation's veterans and the men and women who serve, get the resources and support they need," Wasserman Schultz added.
After a dozen years of service in both chambers of the Florida Legislature, Wasserman Schultz was first elected to Congress in 2004. Wasserman Schultz took to the national stage in 2011 when she became chairwoman of the Democratic National Committee (DNC) and led the party in 2012 as then President Barack Obama won a second term. Staying in that post, Wasserman Schultz drew fire from a supporter of U.S. Sen. Bernie Sanders, I-Vt., who accused her of helping longtime ally former U.S. Sec. of State Hillary Clinton win the Democratic presidential nomination. Wasserman Schultz stepped down from the DNC post in July 2016.
Wasserman Schultz represents a secure Democratic district but there have been some rough spots in recent elections. Back in 2016, she faced a primary challenge from Tim Canova who had Sanders' support. Wasserman Schultz had to work to defend her seat but she won the primary 57 percent to 43 percent. She went on to beat Republican Joe Kaufman 57 percent to 41 percent in the general election. A solid margin to be sure but she had thumped Kaufman 63 percent to 37 percent in 2014, a good year for Republicans though redistricting in 2016 could have impacted her smaller margin over Kaufman that year.
In 2018, Wasserman Schultz got back on track despite Canova running with no party affiliation. She won with 59 percent while Kaufman took 36 percent in his latest bid to topple her. Despite his previous showing against her, Canova pulled only 5 percent. As she takes the gavel on the subcommittee, Wasserman Schultz looks safe if she runs again in 2020.
Kevin Derby can be reached at Kevin.Derby@floridadaily.com.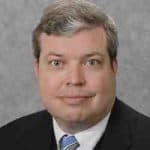 Latest posts by Kevin Derby
(see all)