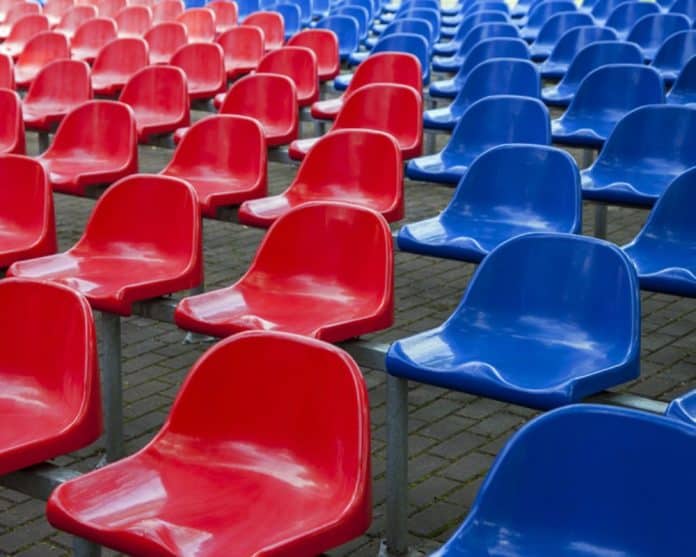 Two weeks until the general election, a prominent national pundit expects the Democrats to flip 25-35 U.S. House seats, enough to take control, and has upgraded three of that party's candidates chances in the Sunshine State.
The Cook Political Report released its latest House overview on Tuesday and gave ten House Democrat candidates, including three in Florida, better chances of winning in November.
This includes moving CD 6 in Florida, a seat former U.S. Rep. Ron DeSantis, R-Fla., resigned last month to focus on his gubernatorial campaign, from "Likely Republican" to "Lean Republican."
"In a surprise, Republicans' concern in Florida now extends beyond Ron DeSantis's standing in the governor's race to his open House seat. Democrat Nancy Soderberg, a protege of Madeleine Albright who served as a UN representative in the Clinton administration, has leveraged those connections to raise $2.4 million and had a three-week head start on the airwaves over GOP Army veteran Mike Waltz," noted David Wasserman from the Cook Report. "It should have been easy for Republicans to disqualify Soderberg as a liberal, elitist Clintonista in a Daytona Beach district President Trump carried 57 percent to 40 percent in 2016. But Soderberg, who runs a leadership program at the University of North Florida, didn't face a primary and stockpiled her money and has skewered Waltz for supporting the GOP healthcare bill. Now, Democrats' internal polling shows the race tied.
"Waltz grew up in Jacksonville and served as a Green Beret in Afghanistan and an adviser to Vice President Dick Cheney," Wasserman added. "His new ads frame the race as a 'Green Beret' versus a 'liberal bureaucrat' who worked for the Clintons, and he's getting back up from American Patriots PAC ads linking Soderberg to Nancy Pelosi. The race should move back in Waltz's favor once those attacks sink in, but Republicans have some catching up to do."
Wasserman moved the contest for the seat currently held by retiring U.S. Rep. Dennis Ross, R-Fla., from "Lean Republican" to "Toss Up."
"This open seat has flown under the radar most of the year, partly because Rep. Dennis Ross announced his retirement within hours of Speaker Paul Ryan's. But suddenly Republicans are sounding the alarm. A new New York Times/Siena College poll found Democratic attorney Kristen Carlson and GOP state Rep. Ross Spano tied at 43 percent, and a SurveyUSA poll last week found them tied at 45 percent," Wasserman wrote. "The 15th CD combines moderate Tampa suburbs with highly agricultural, citrus-growing portions of Polk County and it voted for President Trump 53 percent to 43 percent. But Carlson may hold unique appeal with rural voters. In the 1980s, as general counsel to the Florida Department of Citrus, she successfully lobbied the FDA to prosecute out-of-state 'orange juice adulterators' who were passing off inferior juice as 100 percent OJ.
"Carlson outraised Spano $600,000 to $219,000 between August and the end of September, and is running as experienced prosecutor prepared to work with both parties. GOP strategists complain Spano, regarded as a very conservative legislator, hasn't raised enough money to define himself in time, and may need a bailout from the Club for Growth, which supported him in the primary. It's a Toss Up," Wasserman continued.
Cook Political Report also gave former U.S. HHS Sec. Donna Shalala's chances a boost as she runs for the seat held by retiring U.S. Rep. Ileana Ros-Lehtinen, R-Fla., moving the race from "Toss Up" to "Leans Democratic."
"Former HHS Secretary Donna Shalala's late-career bid has complicated what should be a slam dunk for Democrats to capture an open Miami seat that voted for Hillary Clinton 59 percent to 39 percent. At 77, the former University of Miami president and head of the Clinton Global Initiative would be the second-oldest congressional freshman in history and doesn't speak Spanish in a 76 percent Hispanic district," Wasserman wrote. "However, the balance of evidence suggests the past month's events and the anti-Trump fervor of the district make Shalala the narrow favorite to hang on against charismatic GOP former Telemundo journalist Maria Elvira Salazar. Polling has been all over the place, and several GOP-sponsored surveys continue to show a close race. But a new New York Times/Siena College poll gives Shalala a 44 percent to 37 percent lead.
"The NRCC has purchased late ad time in the district, and Shalala embarrassingly had to rescind an invitation to California Rep. Barbara Lee, who has praised Fidel Castro in the past, to appear at a campaign event," Wasserman added. "But the DCCC is up with ads attacking Salazar for appearing to compliment Trump on Twitter. Salazar will carry the Cuban vote, but liberal white voters in Miami Beach could carry Shalala across the finish line."
Kevin Derby can be reached at Kevin.Derby@floridadaily.com.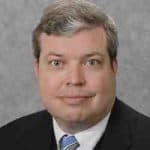 Latest posts by Kevin Derby
(see all)