Even as school choice helped propel Ron DeSantis to victory in November's gubernatorial election, state Sen Janet Cruz, D-Tampa, wants to use her perch on the Senate Education Committee to ban for-profit charter schools.
This week, Cruz filed a bill to do just that. She also filed a bill to improve school safety.
"Determined to put the focus on educating students over enriching for-profit companies capitalizing on Florida's public school system, state Senator Janet Cruz has filed SB 584 and SB 586…in an effort improve the safety standards of Florida's schools and ban for-profit management of Florida's charter schools," her office noted.
"Voters sent a message loud and clear in November – they want Florida's public school system funded and protected," insisted Cruz despite the GOP keeping control of the Governor's Mansion, two of the three state Cabinet seats and both chambers of the Legislature. "As members of the Florida Legislature, it is our responsibility to represent our constituents and ensure Florida's traditional public school system is able to provide the quality public education our constitution requires and the people expect."
"SB 586 is a 'bill of rights' for students, ensuring the right to attend school in a safe and maintained building, with structurally sound facilities and HVAC systems," Cruz's office noted. "SB 584 defines what it means to manage a charter school, and bans for-profit entities from operating those schools. Charter schools themselves in Florida are not-for-profit but statute does not currently prevent those schools from being managed and operated by a for-profit company.These pieces of legislation follow the filing of SJR 422 – a resolution to bring back the election of Florida's Education Commissioner, ensuring accountability to the people."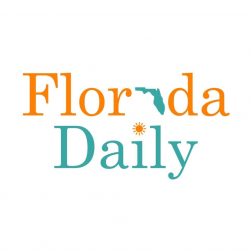 Latest posts by Florida Daily
(see all)