State CFO Jimmy Patronis' campaign team announced on Thursday that the Florida Department of Law Enforcement (FDLE) found that a Democratic operative attempted to pose as Patronis to get his personal information through a third-party state vendor in May.
The Patronis team released an FDLE report noting that Jake Wagman (pictured above), a Democratic operative who has worked for the Florida Democratic Party, tried to use Patronis' information.
"On April 18, 2018, Mr. Jake Wagman, a resident of Granger, Indiana and owner of Shield Political Research, LLC based in South Bend Indiana, purchased driver history transcripts from Unisoft for CFO Patronis using CFO Patronis' driver license number," the FDLE noted. "The forms provided by Unisoft Communications were un-redacted and contained PII. Communication with the President of Unisoft Corporation, Inc., Mr. Hugo Montiel, Jr. revealed that on April 18 and April 19, 2018, Mr. Wagman made 3 total requests for driver history records for CFO Patronis, Mr. Gottlieb and Ms. Castor. Each of the requests included the driver license number of each individual. Unisoft listed the billing information for the requests as Jacob Wagman 51223 Hunting Ridge Trail IN. Further investigation revealed the following: Ms. Castor, a resident of Tampa, Florida is a candidate for Mayor of Tampa and hired Mr. Wagman's company to conduct research for her campaign and Mr. Wagman had consent to use her information. Mr. Gottlieb, a resident of Davie, Florida, is a candidate for Florida House District 98. Mr. Gottlieb stated in an interview on July 2, 2018 with the Florida Department of Law Enforcement (FDLE) that he did not hire Mr. Wagman or his company and did not give Mr. Wagman or his company permission to have and/or use Mr. Gottlieb's driver license number.
An interview with CFO Patronis also concluded that Mr. Wagman or his company were not hired or given permission to have and/or use CFO Patronis' driver license number."
Wagman's attorney had a statement included in the FDLE report.
"Jake's only intent was to find traffic violation and driving records which are public record in the State of Florida. At no time did he act with any criminal intent in performing background research on any individual," the attorney told FDLE adding later on that Wagman obtained Patronis' drivers license info from "traffic citations he received through public records request, I believe."
The FDLE "found no evidence that Mr. Wagman used the information he possessed and/or received for anything other than political research" though it sent the matter to Office of Statewide Prosecution under Attorney General Pam Bondi which decided not to pursue the matter.
The Patronis team came out swinging on Thursday, noting that Wagman worked before with Eric Johnson who is helping former state Sen. Jeremy Ring, the Democratic nominee challenging Patronis in November.
Patronis took aim at Ring on Thursday.
"We already knew that Jeremy Ring is risky for Florida's finances due to the companies that flopped with him at the helm, but now we know Jeremy Ring is not just risky, but reckless. The fact that he paid the Florida Democratic Party which paid Jake Wagman, the man FDLE concludes posed as me in order to access my personal information, is a sad new low in this race," he said.
"While I am relieved that FDLE investigators do not believe Ring's researcher was trying to steal from me, the fact that he entered my personal information through a page that required him to confirm that he was 'Jimmy Patronis' is disturbing for two reasons; first, it shows how far Reckless Ring will go in this election, and second, it reveals loopholes in third-party state vendor agreements that must be addressed. I plan to pursue legislation in the upcoming legislative session that will close these loopholes and make important reforms to safeguard Florida citizens' personal information from criminals," Patronis added.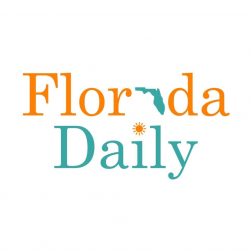 Latest posts by Florida Daily
(see all)