 The crowded field of Democrats running for their party's nomination to challenge President Donald Trump shrank in recent days as two candidates bowed out of the race.
Former U.S. Rep. Joe Sestak, D-Penn., who had not made the debate stage or make a dent in the polls, ended his presidential bid on Sunday.
"A moral compass for our great ship of state is the beacon most needed today. And it is for the captain of state who offers it that all Americans will provide the fair winds and following seas to advance us. That is necessary for us both at home and abroad, to convene the world to advance our policies and commitment to democratic values for our collective good," Sestak insisted in a message to supporters.
"Again, thank you for this priceless opportunity as I end our campaign together. Without the privilege of national press, it is unfair to ask others to husband their resolve and to sacrifice resources any longer. I deeply appreciate the support so many of you offered — whether by volunteering, offering financial contributions or coming to our campaign events. I will miss the opportunities I had in experiencing America in such a wonderful way," he added.
Sestak, who served more than three decades in the Navy and who rose to the rank of vice admiral, entered the race in late June, fairly late in the process. Sestak was elected to the U.S. House in 2006 and served two terms before losing bids for the U.S. Senate in 2010 and 2016.
Gov. Steve Bullock, D-Mont., made a few of the debate stages but, like Sestak, he wasn't able to garner any momentum even as he insisted he was one of the few Democrats who could win traditional Republican states. Bullock announced he was leaving the race on Monday.
"While there were many obstacles we could not have anticipated when entering this race, it has become clear that in this moment, I won't be able to break through to the top tier of this still-crowded field," Bullock announced.
Despite pressure from national Democrats, Bullock, who faces term limits in 2020, shows no interest in challenging U.S. Sen. Steve Daines, R-Mont., next year.
With Bullock and Sestak out of the race, there are now 16 major candidates running for the Democratic presidential nomination.
Reach Kevin Derby at kevin.derby@floridadaily.com.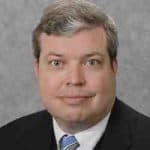 Latest posts by Kevin Derby
(see all)