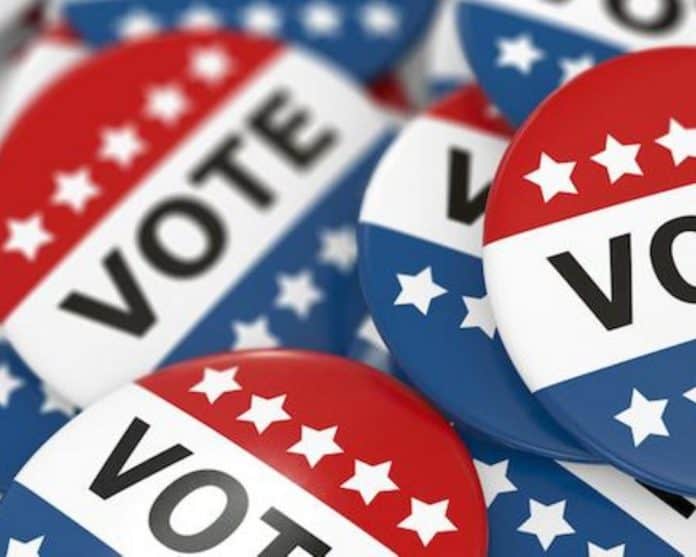 Seminole County Democrats thought they were going to make major waves in 2020 but had to settle for wins at the top of the ticket. Now they are looking ahead to 2022, hoping to grasp the elusive local wins that eluded them in November.
For the first time since 1948, a Democrat running for president won Seminole County as Joe Biden beat Donald Trump there. This comes after Andrew Gillum beat Ron DeSantis in Seminole County in the 2018 gubernatorial race.
But, across the county, local Democrats lost races across the board.
Despite gaining no state House seats, and losing a high profile state Senate race when Republican Jason Brodeur topped Democrat Patricia Sigman in District 9, Pasha Baker said she holds her head high.
"We are proud of the accomplishments that we have made," the defeated state House candidate told Florida Daily. The state Senate race was close in Seminole County where Brodeur won by just 300 votes. His margin of victory came almost entirely from the western portion of Volusia County.
Baker lost her race to Republican incumbent David Smith by seven percent of the vote and she wasn't the only Democrat to go down in Seminole County.
"Something obviously went wrong," Baker lamented, noting that her party failed to pick up seats on the Seminole County Commission while Republican incumbent Scott Plakon kept his seat in the Florida House.
Saying that her team was "still analyzing" what went wrong, Baker said they were continuing to dig into the numbers though she wondered if her side did not do as well with non-party affiliated (NPA) voters as she had hoped.
"Maybe the NPAs were not as blue as we thought they were and we have a lot of people that just are not party affiliated. They do not want to be affiliated with either the Republican or Democrat party. They just want what they have right now and that is good enough for them." she said.
Former Longwood Mayor Ben Paris took over the Seminole Republican Party in December. He had a different idea about why the Democrats lost in the local races.
"Democrats focused too heavily on mail-in ballots and early voting. Additionally, their messaging strayed too far left and even some moderate Democrats ran on an ultra-liberal ticket (Seminole County is more of a moderate county) and it came down to a referendum on socialism. It should also be noted that local Republican candidates stuck to a more traditional, small-government platform and kept their individual voices. This allowed voters to see that these candidates weren't just a party-line vote, and that individual cities and areas need to be represented in such a way, versus as a blanket agenda," Paris said.
Baker insisted she and other Seminole County Democrats will continue to fight.
"I think we will all run again. We are very close in these races," Baker told Florida Daily.
Much of what will happen in Seminole County will depend on redistricting and Baker is not expecting favors from the GOP-dominated Legislature despite the Fair Districts amendments added by voters to the Florida Constitution in 2010. In the meantime, Baker promises to focus on "more recruitment, more engagement and more voter registration" as she looks ahead.
"Change will always come, so no matter how long they've been in office, or how long or steady it has been, you are seeing change right now. You have seen change with an influx of people that are moving into Central Florida, that are moving into Seminole County and the politics of Seminole County has changed," she said.
Paris offered a quite different take, ready to hold county commission seats and promising to help make sure the GOP can win at the top of the ticket, unlike what happened in 2018 and 2020.
"The margin in Seminole County between Trump and Biden was less than 10,000 votes. This can be chalked up to the fact that 2020 was a polarizing year when many businesses and individuals were adversely affected by COVID-19. To swing voters, this can move them to vote for change. I believe under a regular economic climate, Trump would have won Seminole County," Paris said, as he looks ahead to trying to help DeSantis carry the county in 2022.
Reach Mike Synan at mike.synan@floridadaily.com.
Latest posts by MIKE SYNAN
(see all)