With the deadline for congressional candidates in Florida to file now in the rearview mirror, both major parties are planning which U.S. House races in the Sunshine State to focus on.
Sarah Guggenheimer, a regional press secretary for the Democratic Congressional Campaign Committee (DCCC), released a memo at the end of last week on the races across Florida.
"Today's filing deadline confirmed that Florida will play host to some of the most competitive congressional races across the country and play a key role in Democrats' efforts to defend and expand our House majority in 2020,"  Guggenheimer wrote. "In this election, incumbent Democrats will highlight their record of delivering results for their districts and fighting to lower health care costs against Republican candidates lining up to be stooges for the Washington establishment, Mitch McConnell, and corporate special interests. Meanwhile incumbent Republicans have been put on notice as our strong slate of Democratic candidates serve as a direct contrast to Republicans' record of working to cut protections for pre-existing conditions, cuts to entitlements like Medicare and Social Security in a state with one of the largest senior populations across the country, and even in the face of the current COVID-19 epidemic, continuing to fight to repeal the Affordable Care Act."
Guggenheimer pointed to U.S. Rep. Ross Spano, R-Fla., as a top target.
"The Tampa Bay Times recently rated Congressman Ross Spano as the state's most vulnerable incumbent and one need only look at the ever-growing list of organizations investigating Spano to see why,"  Guggenheimer insisted. "With the House Ethics Committee investigation into Spano only paused pending a Department of Justice investigation and the Florida Bar similarly looking into his behavior, the embattled congressman is going to have a tough time finding even a spare moment to campaign amidst all his legal drama. It's really no wonder that between racking up campaign debt paying legal fees and continuing to fail to provide sufficient explanations for his actions, Ross Spanocchio got himself a primary challenger, Scott Franklin. Franklin, a largely self-funding candidate, has already forced Spano to acknowledge the primary race, distracting him even further from his general election.
"While Spano will all but certainly win the primary, it won't be easy, and then he's heading into a general election against one of the strong Democrats running to replace him: Alan Cohn or Adam Hattersley. In the general election Spano will be weakened and forced to defend not only his illegal activity, but also his abysmal voting record on the Affordable Care Act lawsuit, his opposition to lowering prescription drug costs, and his tacit support of cutting Medicare and Social Security,"  Guggenheimer added.
Guggenheimer also talked up state Rep. Margaret Good, D-Sarasota, who is challenging U.S. Rep. Vern Buchanan, R-Fla. Good defeated Buchanan's son James to win a seat in the Florida House.
"A state representative with strong name recognition, proven fundraising abilities, and a record of beating Buchanans in Florida races, Margaret Good will be a force in this congressional race," Guggenheimer  wrote. "First Quarter FEC filings already show Buchanan will be forced to loan his campaign money to outraise Good, proving she has the excitement and organization in the 16th Congressional district on her side. And that will only grow as she continues to focus on issues she's fought for her entire career and issues proven to be Buchanan's Achille's heel: protections for pre-existing conditions and entitlement protections. In one of the country's districts boasting the largest senior population, Good will highlight Buchanan's refusal to stand up to Trump on his repeated threats to cut entitlements and his vote against lowering prescription drug costs."
Guggenheimer also weighed in on U.S. Rep. Brian Mast's, R-Fla., chances of winning a third term.
"Similarly in FL-18, Congressman Brian Mast will be held accountable for his longstanding record of working to cut health insurance for those with pre-existing conditions, opposition to lowering prescription drug cuts, and most recently his continued support of the lawsuit set to repeal the Affordable Care Act," Guggenheimer wrote. "Democratic candidates Pam Keith and Oz Vazquez are both running to help Floridians with the issues they care about most and bring responsible and honest leadership back to the district."
Down in South Florida, Guggenheimer was bullish on U.S. Rep. Debbie Mucarsel-Powell's, D-Fla., prospects of wining a second term.
"Congresswoman Debbie Mucarsel-Powell raised nearly twice as much as likely Republican nominee Miami Dade County Mayor Carlos Giménez last quarter and is coming into the on-year with a 5 to 1 cash on hand advantage, which marks a particularly noteworthy advantage for Mucarsel-Powell given how expensive the Miami media market is," Guggenheimer maintained. "Mucarsel-Powell has already proven herself a supremely capable representative as a freshman member, delivering real results for her district. From securing $200 million to restore the Everglades to passing $400 million in aid directly to Venezuelan people impacted by the refugee emergency to her work securing hundreds of millions of relief dollars for those still affected by Hurricane Irma, her record will stand in stark contrast to Giménez. His decision to cozy up to Trump in his announcement stands at odds with this Clinton +16 district, but that's nothing compared to the never-ending corruption that has dubbed the mayor, Corrupt Carlos. His focus on building out his pay to play reputation and helping his donors at the expense of his constituents will prove unable to stand up to Congresswoman Mucarsel-Powell's record."
Staying in South Florida, Guggenheimer also sounded optimistic about U.S. Rep. Donna Shalala's, D-Fla., chances of winning reelection.
"Representative Donna Shalala won this hotly contested seat back in 2018 and in this cycle's rematch, she's poised to defeat Maria Salazar again. This is in part because of her cash on hand advantage, partly because of Salazar's out of touch positions, but mostly because Shalala is focused on the issues that most affect her constituents and her district approves," Guggenheimer wrote. "It also considerably hurts Salazar's second try with Trump on the ballot in this Clinton +19 district."
Guggenheimer also looked to other races across the Sunshine State.
"With Congresswoman Stephanie Murphy and Congressman Charlie Crist also on track for re-election despite Republican efforts, Florida is poised to be ground zero for Democrats' gains in the upcoming cycle while our incredible Democratic Florida Representatives will have the chance to continue their work on behalf of their constituents," Guggenheimer wrote.
In the meantime, at the start of this week, U.S. House Minority Leader Kevin McCarthy, R-Calif., added more candidates to the National Republican Congressional Committee's "Young Guns" program.
"These candidates are instrumental in helping Republicans reclaim the House majority," said Kevin McCarthy. "With their continued hard work and dedication Republicans will be one step closer to sending the socialist Democrats packing in November."
The NRCC added three candidates in Florida to its "On the Radar" tier: businesswoman  Anna Paulina Luna who is running to challenge U.S. Rep. Charlie Crist, D-Fla.,; and state Rep. Byron Donalds, R-Naples, and businessman Casey Askar who are part of the crowded GOP field looking to replace retiring U.S. Rep. Francis Rooney, R-Fla., in a safe Republican district. The NRCC also added Dr. Leo Valentin who is challenging Murphy; urologist William Figlesthaler who is running in the race to replace Rooney; and Gimenez to its "Contender" tier.
Other Florida Republicans in the "Contender" tier include attorney Amanda Makki who is running in the primary to challenge Crist.; state Rep. Dane Eagle, R-Cape Coral, who is running to replace Rooney; and Salazar who is hoping for a rematch against Shalala. The NRCC had included educator, veteran and businessman George Buck, who is hoping for a rematch with Crist, in the "On the Radar" program but yanked recognition from him after he called for hanging U.S. Rep. Ilhan Omar, D-Minn.
Reach Kevin Derby at kevin.derby@floridadaily.com.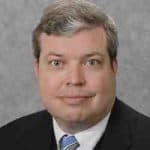 Latest posts by Kevin Derby
(see all)