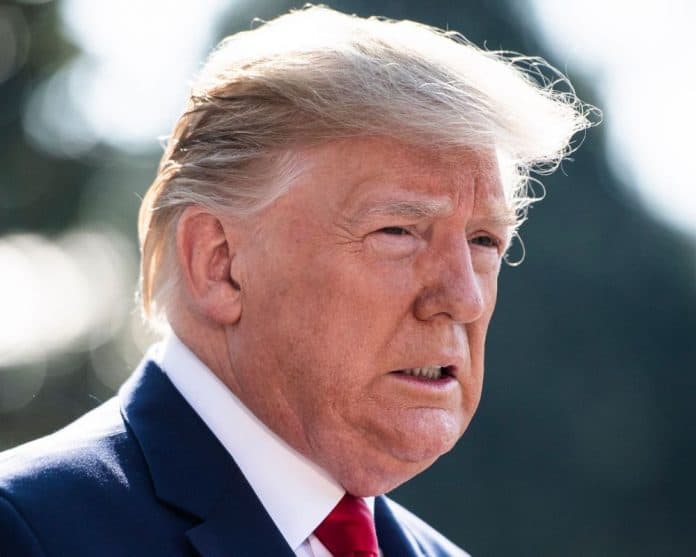 Six months ago, it would have been unthinkable. Democrats would have to run a race where the economy was not the issue. During the Democratic primary debates, the phrase "an economy that works for everyone" continued to emerge.
But that is not the case anymore due to how the coronavirus pandemic has impacted the economy. Democrats have decided they are going to open up a new front in their war against President Donald Trump as they hope to win back the White House in November, attacking him on the economy with Democratic National Committee (DNC) Chairman Tom Perez leading the charge.
"Five years ago today he descended down a golden escalator at the Trump Tower and made the first of a half decade long chain of broken promises. He said, and I quote, 'I will be the greatest jobs president God ever created,'" Perez said on a conference call with Florida reporters held on Tuesday.
Perez ripped into Trump's economic record, an area that had been one of the president's strengths until the pandemic.
"Every single president since FDR has presided over net job growth in their tenure. Every president, even Gerald Ford who had a relatively short period of time in the White House, presided over net job growth," Perez said.
Voters might be reticent to blame the president for job losses because of the coronavirus–but Perez is giving it his best shot.
"He did not cause the coronavirus, but his inept response has exacerbated the pain and death and suffering in Florida," Perez insisted.
The Democrats are calling it an "economic pandemic" and believe that economic recovery depends on healthcare including more coverage from the public sector and more testing and more tracing of COVID-19 positive cases.
"The original sin that led to this terrible situation we find ourselves in economically and healthcare wise was the president's refusal back in December, January and February to listen to his experts. He claimed the virus would simply go away," Perez said.
With U.S. Rep. Val Demings, D-Fla. and Florida Democratic Party Chairwoman Terrie Rizzo listening and chiming in, Perez focused on voters in the I-4 corridor, pointing out that Latino unemployment has tripled since Trump took office and African-American unemployment more than doubled under his presidency. Demings is a possible running mate for former Vice President Joe Biden, the presumptive Democratic nominee.
"Communities of color in Orlando are taking it on the chin economically, healthcare wise, and in so many other ways. Think about it. His inability to care for anyone other than himself has left one in six Orlando workers without a job," Perez said.
Perez also chided the administration for keeping details on who is getting Paycheck Protection Program (PPP) money private, saying information on how taxpayer dollars are spent should be public.
The Trump campaign fired back on economic issues, including touting a recent report that shows the largest month to month increase in retail sales in history.
Emma Vaughn, a spokeswoman for the Trump campaign, weighed in on Tuesday.
"While Joe Biden is hiding in his basement, President Trump is working to rebuild the greatest economy in the world, and last month's incredible jobs report proves that the 'Great American Comeback' is underway. Enthusiasm for President Trump continues to grow throughout the country, and Floridians are energized to reelect President Trump and Republicans up and down the ballot come November. Florida Democrats have a record of defeat in the Sunshine State for a reason," Vaughn said.
The Trump campaign is also looking to hit Biden's Green New Deal, saying it will cost American jobs.
Reach Mike Synan at mike.synan@floridadaily.com.
Latest posts by MIKE SYNAN
(see all)