With the Florida Legislature starting this week,  U.S. Rep. Kathy Castor, D-Fla., led all the Democrats in the Florida congressional delegation to urge state lawmakers and Gov. Ron DeSantis to back Medicaid expansion.
Besides Castor, other signers of the letter include Florida Democrat U.S. Reps. Charlie Crist, Val Demings, Ted Deutch, Lois Frankel, Alcee Hastings, Al Lawson, Debbie Mucarsel-Powell, Stephanie Murphy, Donna Shalala, Darren Soto, Debbie Wasserman Schultz and Frederica Wilson.
The text of the letter is included below:
Dear Governor DeSantis:
The State of Florida is one of the last of a handful of states yet to expand Medicaid and it is costing our state billions of dollars, many lives and thousands of jobs.  We urge you to develop a plan to bring billions of our taxpayer dollars home to serve our neighbors and boost our economy. We pledge to work with you to ensure all Floridians have affordable, quality health care. Otherwise, Florida will continue to provide massive subsidies to other states that have expanded Medicaid.
Under Medicaid expansion, almost one million Floridians would gain coverage and the state would drawdown $13.8 billion for 2020-2024 alone according to a recent study.  Florida would make significant "fiscal gains" under Medicaid expansion by replacing state spending with expansion funds. Florida also would enjoy sharp reductions in the uninsured population, "greatly improved access to care, generally improved quality of care and an overall improvement in people's health."  We can provide hardworking Floridians access to comprehensive health coverage and a better quality of life by improving preventive care, managing chronic conditions, diverting routine health care out of hospital emergency departments and reducing uncompensated care.  It is a win-win all around.
Thirty-seven states and the District of Columbia already have expanded Medicaid to provide affordable health care to working families and students. This includes several states led by conservative governors who have found a way to make Medicaid expansion work for their states. Florida's failure to expand Medicaid cost our state $66 billion according to an analysis by the Robert Wood Johnson Foundation and the Urban Institute.  Since expansion became available in 2014, leaders in Florida have sent billions in Florida tax dollars to subsidize other state to improve the health of their residents. It is not fair to Floridians that their hard-earned tax dollars are being shipped to other states, and it is not smart policy to underwrite the health and budget of another state at the expense of our own. Florida should keep these funds in Florida to help Floridians gain health coverage, protect their pocketbook and the state's bottom line.
Medicaid expansion would fill the growing gap left by shrinking Disproportionate Share Hospital (DSH) payments from the federal government. The Florida Legislature's Office of Economic and Demographic Research estimates that the state could lose $70.4 million in DSH funding this coming year. Medicaid expansion would fill this gap and provide a much more efficient use of tax dollars for coverage and care. While DSH payments have been important for safety-net providers over the years to deliver health services, they do not constitute actual health coverage for individuals. Expanding Medicaid would finally give many hardworking Floridians the peace of mind of having health coverage, and put the state and providers on better and more consistent financial footing.
Medicaid expansion also is the right thing to do for Florida's economy. Expansion will boost jobs and enable Florida to move to a more efficient health care delivery model. Earlier estimates suggested that the state would have seen $8.9 billion in increased economic activity and 71,300 new jobs in 2016.  These economic benefits would start in the health care sector and then spread throughout other parts of our economy. Our growing state needs a robust health care work force and good-paying jobs – Medicaid expansion would help.
Floridians value affordable health care. In fact, almost two million of our neighbors enrolled in the HealthCare.gov Marketplace for 2020 – an increase from last year and more than any other state. Even with this good news, almost one million Floridians remain in the "coverage gap" who would qualify for coverage under Medicaid expansion.  Florida is near the bottom of states for access and affordability of health coverage.  The need for quality, affordable health coverage is obvious and expanding Medicaid in Florida would help reach our neighbors in the coverage gap. We would also encourage you and Attorney General Moody to rethink being a party to the lawsuit to repeal the Affordable Care Act, which if successful would impact coverage for the over eight million Floridians with preexisting conditions and increase costs for everyone.  You could instead focus on expanding coverage to Floridians – especially those with preexisting conditions – through Medicaid.
To put a face on our neighbors in the gap, take a look at the increase in maternal mortality around the country, and in particular the alarming statistic that African American women are three to four times more likely to die during or after childbirth. The Georgetown University Center for Children and Families released a report last year that outlines how Medicaid expansion is vital to boosting maternal health coverage, which benefits both mom and baby.  A healthy start in life for families pays dividends down the road.
It's time to tear down the barriers to health coverage for Floridians and bring billions of our tax dollars home! Let's work together to expand Medicaid to benefit Florida families, create a more efficient system of care in Florida and boost the state's bottom line. Thanks and Happy New Year!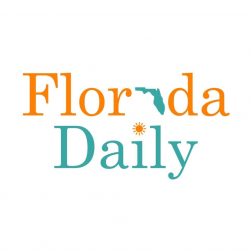 Latest posts by Florida Daily
(see all)