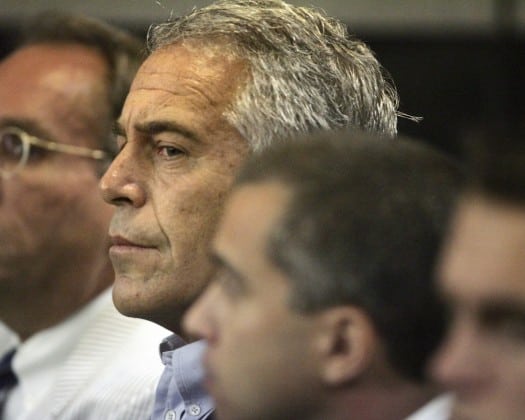 At the end of last week, four Democrats representing South Florida in the U.S. House wrote U.S. Attorney General William Barr calling on the U.S. Justice Department to expand its efforts examining Jeffrey Epstein's suicide and a plea deal he made back in 2008.
Epstein, a financier and registered sex offender, was arrested last month on federal charges for sex trafficking of minors in two states including Florida. Last month, despite being imprisoned, Epstein killed himself. He served time more than a decade ago in Florida for soliciting an underage girl for prostitution and served 13 months which included work release despite officials finding more than 30 victims. Epstein received a plea deal from then U.S. Attorney Alexander Acosta. Back in July, Acosta resigned as U.S. Secretary of Labor after drawing fire for the deal he offered Epstein.
Florida Democrat U.S. Reps. Debbie Wasserman Schultz, Lois Frankel, Ted Deutch and Debbie Mucarsel-Powell joined U.S. Rep. Jackie Speier, D-Calif., and U.S. Rep. Jamie Raskin, D-Mary., in writing Barr on the matter.
"It has been announced that the Department of Justice's (DOJ) Office of Inspector General (OIG) will investigate the questionable circumstances surrounding the recent death of Jeffrey Epstein. While that certainly merits OIG attention, limiting the scope of an independent inquiry solely into his death is grossly inadequate, and would ignore the various DOJ officials who have allowed this serial pedophile to elude true justice for more than a decade," the House Democrats wrote. "We respectfully request that the Department permit the OIG to conduct a broad, independent investigation of this entire case.  It should be one that not only covers his death, but also investigates the conduct of any officials who approved, reviewed, and defended Mr. Epstein's egregious and unprecedented plea deal.  That agreement was not only intolerably lenient, but it was recently deemed illegal by a federal judge.
"Members of Congress made a similar request for an independent investigation of this potentially illegal plea deal last year," they added."Regrettably, we were denied.  The subsequent response from Inspector General Michael Horowitz stated that his Office lacked the authority to conduct such an investigation, and that Congress in Sec 8E(b)(3) of the Inspector General Act had delegated exclusive jurisdiction into such matters to the DOJ's Office of Professional Responsibility (OPR).  The Inspector General has requested authority from the Department on several other occasions to investigate issues related to attorney misconduct and every time that authority has been denied. While we understand his concerns regarding the limitations on the statutory independence of the OIG, there are no legitimate legal barriers to an independent investigation of the circumstances surrounding this plea deal.  More importantly, these concerns should not be used to starve Mr. Epstein's victims of the justice they so desperately still seek
"As has been well publicized, most notably in the Miami Herald's 'Perversion of Justice' newspaper reporting, the plea agreement that the DOJ gave Mr. Epstein is now shrouded in corrosive allegations of official misconduct, corruption and illegality. Therefore, the Justice Department owes these victims and the public its absolute highest level of transparency and self-examination.  A limited OPR inquiry into this matter, which we understand was opened in February of this year, will not satisfy that demand. An OIG investigation which can fully examine all issues surrounding the Epstein case is needed," they continued. "As members of Congress intent on ensuring the equal application of justice, especially as it relates to the plague of sex trafficking and sexual abuse, we urge you to allow the Inspector General to conduct an independent and comprehensive investigation into the non-prosecution agreement that the Department of Justice provided Mr. Epstein, as well as the circumstances surrounding his death.  Mr. Epstein is alleged to have manipulated every level of our legal system, through his wealth and political connections.  If justice was indeed for sale, or the process that led to the non-prosecution agreement violated ethical and legal standards within the Department of Justice, the Inspector General must conduct a thorough investigation that extends far beyond the jail cell where he died.   Mr. Epstein's victims have been denied justice at every turn so far. They must be granted this dignity, while some measure of true accountability is still within reach."
Also last week, Frankel, one of the co-chairs of the Democratic Women's Caucus, rounded up more than 40 representatives to sign a letter calling for the two committees to investigate Epstein's plea deal and his death.
"While we cannot undo the damage Epstein has caused the victims of his abuse, the survivors of Epstein's exploitation and manipulation deserve a forum to be heard and both they and the public deserve transparency and answers to unresolved questions. The victims should be given an opportunity to tell their own stories and the government and law enforcement officials involved be required to explain under oath the highly unusual treatment afforded to Jeffrey Epstein," the representatives wrote.
Florida Democrat U.S. Reps. Kathy Castor, Alcee Hastings, Stephanie Murphy, Wasserman Schultz, Donna Shalala and Frederica Wilson signed the letter.
"Epstein's victims deserve justice and the public needs to know why a prolific child molester got a slap on the wrist instead of a long prison sentence," said Frankel last week. "Persons with relevant information should be questioned under oath and survivors should be given a forum to be heard if they so desire."
After news broke about the suicide last month, U.S. Sen. Rick Scott, R-Fla., called Epstein a "coward" and said the Federal Bureau of Prisons should "provide answers" on his suicide.
"The victims of Jeffrey Epstein's heinous actions deserved an opportunity for justice. Today, that opportunity was denied to them. The Federal Bureau of Prisons must provide answers on what systemic failures of the MCC Manhattan or criminal acts allowed this coward to deny justice to his victims," Scott said.
Reach Kevin Derby at kevin.derby@floridadaily.com.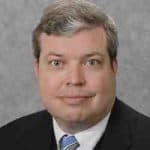 Latest posts by Kevin Derby
(see all)