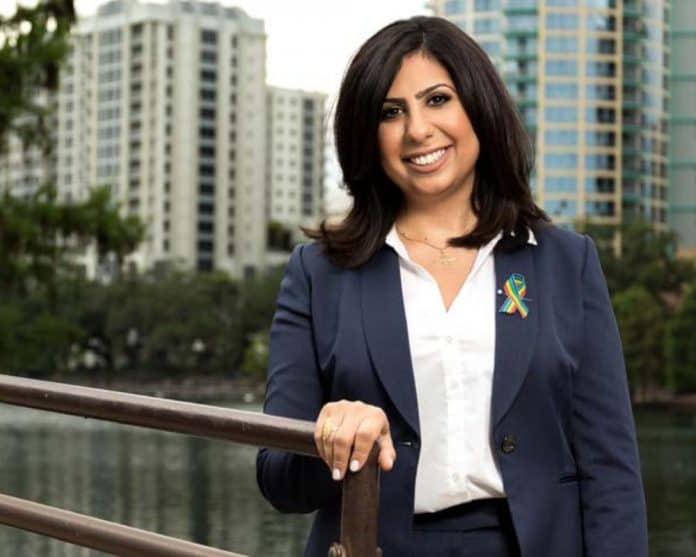 Two Democrats in the Florida Legislature have proposed a statewide age limit for arresting children.
State Rep. Anna Eskamani, D-Orlando, filed a bill that would prevent children under the age of 12 from being arrested.
The push comes after two six-year-olds were arrested at an Orlando charter school this fall. They were facing charges of misdemeanor battery with reports that one of them kicked a staff member after being restrained.
The news hit Eskamani and much of Orlando hard.
"Complete shock," she said. "Children, especially children that are literally acting like kids, shouldn't be incarcerated because they are kids, and the idea of not one, but two six-year-olds actually being arrested at that time was shocking to all of us."
Eskamani praised the action of the Orlando Police Department after the arrest of the six-year-olds, and the school resource deputy who arrested the children was fired. Under the law, there are some exceptions and Eskamani says these have been added on purpose to protect families.
"It does have very specific permissions for arrests. In those types of extreme situations, though rare, should absolutely face incarceration. If someone under the age of 12 is being accused of murder or sexual battery, they can be arrested under this law."
There will be a series of restrictions on when and how teens between the ages of 12 and 17 could be arrested as well. Teens 15 or older could only be arrested for alleged felonies or failing to appear in court. From ages 12-14, the guidelines would be even more restrictive and include only when an officer is trying to protect someone else from imminent bodily harm.
For Eskamani, one major reason for her proposal is the trauma children experience when arrested, especially if they are younger than 12.
"It really is the foundation for so many of our social ills is when these types of incidents happen because you are really traumatizing an entire family unit. You are also traumatizing a community that unfortunately has a long history of being marginalized and of experiencing distrust towards situations that are supposed to protect them," she said.
Some Florida municipalities have policies in place while others do not. In Orlando, officers need the permission of a supervisor to arrest someone 12 or younger. The school resource officer that arrested the two six-year-olds never did that. The new bill would create a statewide standard.
"It's really…focused on addressing the situations where the child needs support versus incarceration," Eskamani told Florida Daily.
She's taken several tours of Florida's Department of Juvenile Justice facilities and heaped praise of them for their efforts "providing after school activities focused on academic excellence, also just activities around self-esteem and mental health support."
She also praised Republicans, saying they have worked across party lines on issues including mandatory minimum sentences.
"We are not naïve. We know that in the Florida House we need Republican support for movement of legislation, and I am really hopeful that this issue transcends those party lines. The reality is that we are talking about our kids. They have no party affiliation," she said.
With state Sen. Randolph Bracy, D-Ocoee, as the Senate sponsor, Eskamani is working with her fellow House members to see if she can get a Republican cosponsor.
"Community-based interventions, trauma-informed interventions are going to save the public money and also reduce the likeliness of this young person continuing on a path of deviance," she said.
Reach Mike Synan at mike.synan@floridadaily.com
Latest posts by MIKE SYNAN
(see all)