With Super Tuesday now in the rearview mirror, Democrats representing Florida in Congress are breaking towards former Vice President Joe Biden for president.
After Biden's impressive victories on Super Tuesday, U.S. Reps. Kathy Castor, D-Fla., Val Demings, D-Fla., Ted Deutch, D-Fla., and Lois Frankel, D-Fla., threw their support behind the former vice president.
With former New York City Mayor Mike Bloomberg bowing out of the race on Wednesday, Biden is a heavy favorite over U.S. Sen. Bernie Sanders, I-Vt., in the Florida primary on March 17. Other candidates include U.S. Sen. Elizabeth Warren, D-Mass., and U.S. Rep. Tulsi Gabbard, D-Hi.
Florida Politics reported that Castor and Frankel were backing Biden.
"I confidently endorse Joe Biden for president," Castor said. "Here in Florida and Tampa Bay, we know Joe. Vice President Biden will fight to lift wages, make health care more affordable and accessible, ensure a healthy environment for future generations, and equal opportunity for all Americans. Joe Biden is the best candidate to beat Donald Trump and restore the dignity and respect in the White House that Americans deserve."
"Joe Biden is the candidate who can win Florida and help Florida Democrats win down ballot. At a moment when our state legislators and governor are fighting against voting rights, gun safety, and access to health care, we need a leader at the very top of the ticket who won't just help us halt these attacks on everyday Floridians, but also help us gain seats and political power across the state. Joe Biden has the coalition, message, and leadership that can help Florida Democrats do just that, which is why I'm endorsing him for president," said Frankel.
With Bloomberg out of the race, the Palm Beach Post reported Deutch moved his support to Biden.
"We deserve a president who will tell the truth, stand up to the NRA to end the epidemic of gun violence, urgently take on climate change and stand proudly with our key allies around the world," Deutch said. "It is time to end a presidency that has torn America apart and start an optimistic new chapter behind President Joe Biden."
Demings, who has been mentioned as a possible vice presidential candidate, including by U.S. Senate Democratic Leader Chuck Schumer, D-NY, appeared on CNN on Thursday morning to endorse Biden.
"America is always at its best when people have the opportunity to succeed and we have leaders who understand that," Demings said. That's why I am so proud to endorse Joe Biden for the next president of the United States.
Demings insisted Biden "has been there in the trenches fighting for those things that are important to the American people."
Other Democrats in the Florida delegation, including U.S. Reps. Charlie Crist, Alcee Hastings, Al Lawson, Debbie Wasserman Schultz and Frederica Wilson are also backing Biden.
Reach Kevin Derby at kevin.derby@floridadaily.com.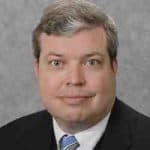 Latest posts by Kevin Derby
(see all)