With the Florida Legislature ready to kick off its regular session in Tallahassee next week, two Democrats are looking to protect employees who are licensed to use medical marijuana.
On Monday, state Sen. Lori Berman, D-Delray Beach, and state Rep. Tina Polsky, D-Boca Raton, teamed up to showcase their proposal to "protect licensed medical marijuana users from discrimination by their employer, unless their marijuana use adversely affects their job performance, or for 'safety-sensitive' positions." They also noted, "an employer must provide written notice within five days of a positive drug test result so that the employee can provide an explanation for the result."
Berman insisted that patients who require medical marijuana should be protected from unfair firings.
"When the Florida Legislature implemented the medical marijuana amendment, we left unaddressed workplace protections for patients. Employers are still able to enforce a zero-tolerance, drug-free workplace and are not required to make reasonable accommodations for employees who use medical marijuana, now a constitutionally-sanctioned right," said Berman. "We must do our part to ensure that their use of safe and effective medicine will not impede their right to work."
"Right now, there is no guidance for employers as they deal with this new medical marijuana system. This legislation would provide crucial guidelines for employers and protect employees from being discriminated against for their legal use of marijuana," said Polsky. "We must guarantee that medical marijuana users are not discriminated against for their legal and rightful use of this treatment. Regular working people deserve these important protections."
Berman introduced her bill back in November. Last month, it was sent to the Senate Governmental Oversight and Accountability, the Judiciary and the Rules Committees.
Polksy introduced her bill in early November. Towards the end of that month, it was sent to the House Oversight Committee's Transparency and Public Management Subcommittee, the Appropriations Committee and the State Affairs Committee. State Rep. John Cortes, D-Kissimmee, and state Rep. Carlos Guillermo Smith, D-Orlando, are cosponsoring the bill.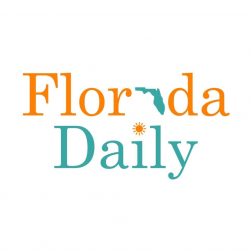 Latest posts by Florida Daily
(see all)