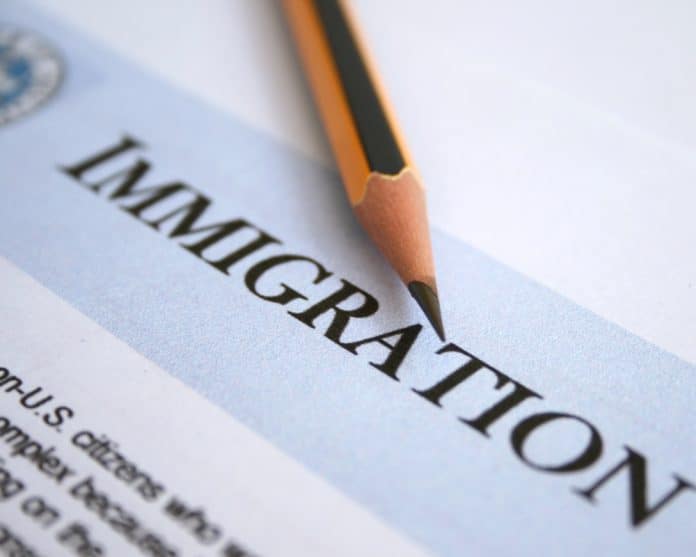 Democratic presidential candidates and a congresswoman from South Florida are working overtime to try and end the housing of children who entered the country illegally at the Homestead Detention Facility–but it looks like their efforts will bear no fruit with President Donald Trump signing a border funding bill.
South Bend Mayor Pete Buttigieg was among several Democratic presidential candidates to visit the facility while in South Florida and he said the children do not deserve their fate. Buttigieg called for the facility to be closed, saying outside the detention center, "no one is here to take advantage of America, they are here fleeing for their lives." He said he wants to go a step further and wants to change the way government runs all prisons, including supporting the elimination of for-profit prisons.
"As long as there is a profit motive to lock people up in this country, we will see more of this," Buttigieg insisted. "As I understand it, this is American's first for-profit child prison. Let us not rest until it can be said with certainty that this is America's last ever for-profit child prison. We stand together and we will get this done."
U.S. Rep. Debbie Mucarsel-Powell, D-Fla., has been to the facility six times since she was elected to Congress in November. She called the place a "scar on our community" and told Florida Daily that the conditions are terrible.
"There is overcrowding," she said. "The last time I visited, I saw kids that seemed younger than 13 years old and that is why it is so important to perform oversight of this federal agency that is not a state-licensed facility."
Mucarsel-Powell wanted several changes to the bill Trump signed into law, including limiting stays for the children that are brought to the center. She said she wanted "to limit the length of stay for kids that are being held in an influx facility to 90 days" and pointed to her numerous visits to the facility.
"Right now, I have visited that detention facility several times and I have talked to kids that have been there longer than three, four, five, six months," she told Florida Daily. "One child has been there more than nine months. Many of them have family members in the United States so that provision for me was extremely important."
The Senate version of the border funding bill got support from both sides of the aisle and passed easily while the House version contained several items Republicans called "poison pills". It passed on a straight party lines vote. After a threat of veto from Trump, the House agreed to the Senate version and the president signed it into law. Still, Mucarsel-Powell is attacking the president and his policies.
"President Trump has made the suffering of migrant families a cornerstone of his policies. He ran on this issue, and throughout his term, we have seen that he has taken every chance to attack our immigrant community," she said.
The South Florida Democrat's solution is to have family members of the children hold them until their deportation hearing.
"If we stare reuniting the kids that are right now in the Homestead Detention Facility, I guarantee that you will see that," she told Florida Daily. "It is not a huge number of kids that are here that do not have any sponsors."
The other children would be in group homes until hearings could be held. With the president's signature, Democrats will have a difficult time changing the law unless they are willing to provide funding for a border wall–something they have avoided so far at all costs.
Reach Mike Synan at mike.synan@floridadaily.com.
Latest posts by MIKE SYNAN
(see all)