In the aftermath of the mass shootings in El Paso and Dayton this past weekend, two Democrats in the Florida Legislature are renewing the fight for a "red flag" law–and citing prominent Republicans in their effort.
This week, state Sen. Lori Berman, D-Delray Beach, and state Rep. Richard Stark, D-Weston, announced they had filed for a third year in a row their legislation expanding red flag laws in the Sunshine State.
"It's been a consistent theme echoed by law enforcement: 'see something, say something.' But in Florida, if a family member sees something, they're actually hamstrung from doing anything because of last minute changes to the so-called 'red flag' legislation prior to it becoming law," Berman's office noted on Tuesday.
"These senseless massacres could have an added piece of potential prevention if we simply allow those closest to those with mental illness an opportunity to come forward," said Berman. "We are taught, if we see something, say something, yet that very principle is meaningless if the information shared lacks the ability to be enforced."
"Reducing gun violence requires a multi-prong approach," he said. "One area most legislators agree on is preventing people with mental health issues from carrying out the harming of themselves or others. Family members are best at recognizing warning signs and too often need to work directly with the courts. This is a bipartisan bill that will greatly help reduce preventable gun violence," said Stark.
Berman's and Stark's proposal would expand Florida's current red flag laws which lets police officers and law enforcement ask courts to remove firearms. If the bill is passed, parents, grandparents, siblings, spouses, step-parents and legal guardians would also be able to petition courts on the matter.
"This specific group of family members being able to file for firearm removal are on the front lines, and could help stop preventable tragedies by recognizing the lethal combination of mental illness and easy access to guns," Berman's office insisted.  "The most recent barrage of tragedies in El Paso, Texas and Dayton, Ohio over the weekend underscore why red flag laws can be so critical. Red flag laws now exist in 17 states and Washington, D.C.."
Berman noted several Republicans including U.S. Sen. Marco Rubio, R-Fla., U.S. Sen. Lindsey Graham, R-SC, and former Gov. John Kasich, R-Ohio, have backed red flag laws. Rubio doubled down on his red law proposal earlier this week.
Still, Berman took a shot at the GOP, insisting too many legislators in Tallahassee were controlled by the National Rifle Association (NRA).
"As I enter my 10th year of legislative service, I have proposed bills in all but one of those years to address some aspect of meaningful, responsible and sensible gun control," said Berman. "Unfortunately, until the Republicans summon the courage to overthrow the hold of the National Rifle Association, and embrace some of these measures, the growing threat of gun violence will continue to be an all-too-familiar part of Floridians' daily lives."
Reach Kevin Derby at kevin.derby@floridadaily.com.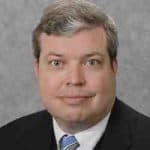 Latest posts by KEVIN DERBY
(see all)