Facing a challenge from Democrat Gary McKechnie, a businessman and owner, state Sen. Dennis Baxley, R-Lady Lake, showcased his support of the Second Amendment on Tuesday.
Baxley, who represents all of Sumter County and parts of Lake and Marion Counties, announced that he had the backing of the National Rifle Association (NRA) Political Victory Fund and Unified Sportsmen of Florida. The NRA gave Baxley, the author of Florida's "Stand Your Ground" law, an "A+"rating.
"We sincerely appreciate Dennis Baxley's strong and unyielding support of Second Amendment issues as a member of the Florida Legislature," said Marion Hammer, a former president of the National Rifle Association and the executive director of Unified Sportsmen of Florida. "No other candidate in this race has the background of active, dedicated legislative service that Senator Baxley has demonstrated to advancing the cause of freedom, Second Amendment rights, and protection of Constitutional rights. His support of Second Amendment, self-defense, and anti-crime issues and his pro-sportsmen, pro-freedom record has earned our endorsement and our appreciation."
"I am proud of my long-standing support of the NRA and Unified Sportsmen of Florida, and of their support for me" said Baxley. "Few things in life are more important than protecting the right of individuals to defend themselves, their loved ones, and their property from those who would do them harm. I look forward to continuing to fight against the erosion of our Second Amendment rights."
Baxley has been one of the leading conservatives in Tallahassee for the better part of two decades. First elected to the Florida House in 2000, he served until 2007, rising to become speaker pro tempore, when he lost a bid to move up to the state Senate. In 2010, Baxley regained a House seat before being elected to the Senate in 2016.
This is a solidly Republican district with the GOP having a three to two registration advantage over the Democrats.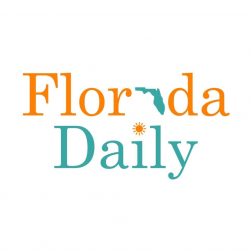 Latest posts by Florida Daily
(see all)