With the backing of the Florida Senate president, state Sen. Dennis Baxley, R-Ocala, is looking to reform financial aid programs in the Sunshine State.
Baxley's bill "revamps postsecondary financial aid programs to maximize value for the student and for Florida taxpayers through a focus on targeted programs that directly lead to employment."
The bill would have the Board of Governors (BOG) and the State Board of Education (SBE) approve "a list of career certificate, undergraduate, and graduate degree programs that lead directly to employment" which would include public and private schools across the Sunshine State. "Beginning in the 2022-2023 academic year and thereafter, student eligibility for state financial aid programs will be limited to 60 hours unless or until a student is enrolled in a program that is on the list of market-driven degree programs," Baxley's office noted about the bill.
Baxley's proposal would also create a new program for students on Pell Grants and reform Florida Bright Future scholarships.
"The bill establishes the program for Pell Grant-eligible students in a certificate or associate degree program who still owe tuition and fees at Florida colleges or career centers after the student has applied all federal gift aid and state financial assistance. The additional award covers tuition and fees, plus a book stipend, and is awarded on a first-come-first-served basis," Baxley's office noted.
"The bill modifies the Florida Academic and Florida Medallion Scholars awards to an amount specified in the state budget. Beginning in the 2022-2023 academic year, the bill reduces the number of credit hours that can be funded by Bright Futures by the number of credit hours earned through articulated acceleration mechanisms when the student was in high school. Beginning with spring 2022 high school graduates, the bill adds additional, alternative eligibility options for students who earn an associate degree through dual enrollment, or an Advanced Placement (AP) Capstone Diploma with scores of four or higher on six AP exams. The legislation allows for a student who has unused Bright Futures credit hours to apply those credits to graduate studies if the graduate program is on the approved list of programs," Baxley's office added.
Baxley's bill would also create the "Florida Endeavor Scholarship" for students without high school diplomas who enter into certificate or high school equivalency programs at career centers or colleges. According to Baxley's office, students will "qualify for the award if they earn 225 clock hours with a 2.5 GPA" on a first-come, first-serve basis.
Senate President Wilton Simpson, R-Tribly, said on Tuesday that he backs Baxley's proposal.
"All too often the debate surrounding higher education focuses on the cost to the student, in terms of tuition and fees, but never the cost to the taxpayer or the actual value to the student," said Simpson. "The reality is a degree does not guarantee a job. This legislation rebalances state financial aid programs to cover the cost of tuition and fees for general education requirements and then for targeted programs that we know will lead to jobs in our communities. It also creates new scholarship programs for Pell Grant-eligible students and alternative pathways to professional certifications for the more than one million Floridians without a high school diploma."
"We want all of our students to succeed in meaningful careers that provide for their families and serve our communities. As taxpayers, we should all be concerned about subsidizing degrees that just lead to debt, instead of the jobs our students want and need. We encourage all students to pursue their passions, but when it comes to taxpayer-subsidized education, there needs to be a link to our economy, and that is the goal of this legislation," said Baxley. "We also want to make it easier for returning students who did not finish high school to have access to certification programs at our colleges and career centers. Dropping out of high school in your teenage years shouldn't be a lifelong barrier to a good job."
Reach Kevin Derby at kevin.derby@floridadaily.com.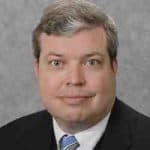 Latest posts by Kevin Derby
(see all)