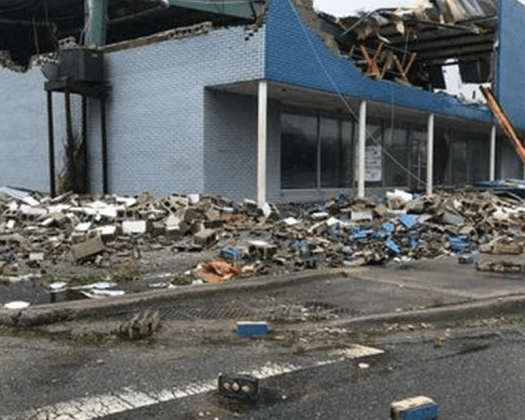 The Florida Department of Economic Opportunity (DEO) and the Florida Division of Emergency Management (FDEM) announced at the end of last week that they are organizing available resources through the Community Services Block Grant program, administered by DEO, in partnership with the U.S. Department of Health and Human Services (HHS), to assist residents of Forest Creek Apartments and other families and individuals in Pensacola that were significantly impacted by Hurricane Sally.
With the combined efforts of the DEO, FDEM, and the Community Action Program Committee (CAPC), which is the community action agency that provides CSBG services in Escambia County to assist with local needs, the state of Florida was able to provide relief to Forest Creek residents. From September 25 to September 27, 2020, FDEM stood-up a Resource Center nearby the Forest Creek Apartments, where public and private partners DEO, FDEM, and CAPC worked with affected individuals and families to identify housing and support services that could meet their immediate and long-term needs to support their recovery efforts.
"The Department has proactively partnered with state and community agencies to swiftly and efficiently assist residents who have been impacted by Hurricane Sally in Northwest Florida," said Dane Eagle, the executive director of the Florida Department of Economic Opportunity, at the end of last week. "Our team will continue to work with our state and community partners to be a part of the recovery efforts in the Florida Panhandle to ensure residents in need can recover from Hurricane Sally and be better equipped to be more resilient in the future."
Forest Creek Apartments, a multi-family housing complex, housed 189 families before Hurricane Sally made landfall on September 16. A total of 72 first floor units became inhabitable due to water intrusion.
Forest Creek residents' immediate unmet basic needs include:
Housing;
Medication replacement;
Food;
Childcare;
Relocation expenses;
Bedding;
Furniture; and
Transportation aid.
"I'd like to thank DEO Executive Director Dane Eagle for his continued partnership and leadership – during his first weeks as director, he saw a situation where people were living in uninhabitable conditions and has already taken action to help these Floridians," said Jared Moskowitz, the director of the Florida Division of Emergency Management. "We could not successfully respond to a disaster without joint efforts, and I also want to thank our county and city partners, as well as all of our state agency partners. As we move forward in our recovery efforts in communities impacted by Sally, we will continue to utilize all available resources and work toward building more resilient neighborhoods for all Floridians."
To date, CAPC has received 111 applications for assistance in the Pensacola area of which 79 were former residents of Forest Creek Apartments. Emergency housing placements for 12 families in local hotels were provided through CAPC resources. Other basic unmet needs of Forest Creek and Pensacola residents have been identified and CAPC continues to work alongside families and individuals to meet the identified needs. Additionally, CAPC is creating a 90-day recovery plan toward self-sufficiency for each family or individual.
"Our efforts to assist these families is due to the flexibility of the Community Service Block Grant and the Department of Economic Opportunity," said Douglas Brown, the executive director of the Community Action Program Committee. "DEO's ability to leverage needed stakeholders to assist in recovery efforts for Forest Creek residents removed barriers before they became barriers has proven invaluable. It is in that spirit, CAPC will continue in our efforts toward helping people and changing lives."
DEO continues to work with CAPC to ensure the residents' needs are being met and stands ready with additional resources to address additional needs that may arise.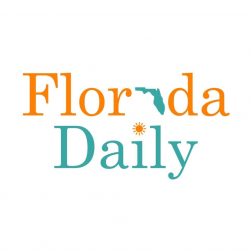 Latest posts by Florida Daily
(see all)