 The Florida Department of Economic Opportunity (DEO) announced on Thursday Florida's "Return to Work" initiative.
This initiative is focused on encouraging Floridians to return to the workforce, helping employers attract job seekers, and continuing to fuel the state's economic growth.
Gov. Ron DeSantis recently issued an executive order which lifts all local COVID-19 restrictions and mandates on individuals and businesses. Despite the COVID-19 pandemic, Florida remained open for business, and this action reinforces the governor's commitment to helping Floridians return to the workforce.
"Under Governor DeSantis' leadership, Florida has remained a beacon for economic freedom throughout the COVID-19 pandemic," said Florida Department of Economic Opportunity Sec. Dane Eagle. "There is a job surplus across the state, and we stand ready to assist Floridians who are out of work as they return to the workforce."
According to Employ Florida, there are more than 400,000 available jobs across the state for job seekers. Florida businesses and employers are hiring across the state and need unemployed Floridians to return to the workforce.
Florida's unemployment rate is currently at 4.7 percent and continues to fall below the national average of 6 percent. Florida has gained more than 700,000 private-sector jobs since the beginning of the COVID-19 pandemic.
Through the "Return to Work" initiative, DEO is also encouraging Floridians who are interested in learning a new career path or need assistance looking for employment, to turn to CareerSource Florida for assistance. CareerSource Florida can help job seekers explore new employment opportunities, provide workforce and job-training skills, and provide career advancement assistance.
"As Florida's economy continues its robust recovery under the leadership of Governor DeSantis, CareerSource Florida centers are open statewide with trained professionals ready to help Floridians get back to work," said CareerSource Florida President and CEO Michelle Dennard. "We provide training, scholarships and career coaching to ensure all Floridians have access to rewarding job opportunities, while also helping businesses find and hire skilled workers for many of the open positions available today."
Business and industry leaders from the across the state praised the new initiative.
Florida Restaurant and Lodging Association President and CEO Carol Dover said, "No industry has been affected by COVID-19 like Florida's hospitality industry. We are open for business, but desperate for workers. Despite strong demand, in many cases businesses are forced to limit operating days and hours and reduce capacity in both food service and lodging due to staffing shortages. Guest experience is consequently suffering, and we are eager to regain pre-COVID service levels. We encourage all Floridians – and those that want to be Floridians – to explore opportunities in Florida hospitality and envision a career with a future. Right now, we are looking for our next generation of managers, owners, and leaders. Visit FRLA.org for more details."
Florida Chamber of Commerce President and CEO Mark Wilson said, "Florida currently has 402,200 open jobs looking for people, 475,000 Floridians looking for jobs, and over 460,000 people who have stopped looking for work. Filling these jobs and getting Floridians back to work is essential to keeping Florida's momentum going that Governor DeSantis has had such a big role in creating."
Associated Industries of Florida Senior Vice President of Federal and State Affairs Brewster Bevis said, "Unfortunately, we are seeing far too many job openings throughout Florida remain unfilled. Sadly, some have even reached out to us to inquire how to bring foreign workers into the state to fill open positions. We have also seen signs posted at businesses indicating that they have limited capacity due to lack of staff. As Florida's job creators re-emerge from the grips of this worldwide pandemic, they need a dedicated workforce that is willing and eager to help build our economy back to what it once was."
Florida Retail Federation President and CEO Scott Shalley said, "Thanks to the strong conservative leadership of Governor Ron DeSantis and DEO Secretary Dane Eagle, Florida retail stores no longer have to navigate a patchwork of local requirements and restrictions. We are immensely grateful to be in the Sunshine State, where doors are open stores are back in business, and Floridians are back to work. Retail stores are creating jobs and looking to hire!"
National Federation of Independent Business in Florida Executive Director Bill Herrle said, "Our members appreciate Governor DeSantis recognizing that finding workers is the biggest challenge facing small business owners right now. Sometimes, it feels like owners are competing with their own tax dollars to attract candidates. Hopefully, this will encourage people to reenter the workforce."
Altrua Global Solutions CEO and Owner Melode Smelko said, "Altrua is a supplier of signage to one of the world's largest food retailers. We have been printing recruitment, now hiring and employment messages almost exclusively for the last three months. We've been in business over 40 years and survived recessions, technology changes, business shifts and now the COVID-19 pandemic. We would have never imaged that our biggest hurdle now would be finding qualified people willing to work or even show up for an interview."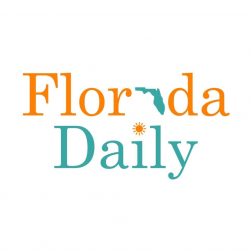 Latest posts by Florida Daily
(see all)