While she was passed over in favor of U.S. Sen. Kamala Harris, D-Calif., when former Vice President Joe Biden was searching for a running mate, the Democrats keep showcasing U.S. Rep. Val Demings, D-Fla., as she takes on some high profile assignments.
This week, Demings joined U.S. Sen. Ed Markey, D-Mass., and U.S. Rep. Deb Haaland, D-NM, in pushing the "Transform, Heal, and Renew by Investing in a Vibrant Economy" (THRIVE) agenda.
"THRIVE lays out the unifying principles necessary to build a society that enables dignified work; increased racial, economic, gender, and environmental justice; healthy communities; and a stable climate," the Florida congresswoman's office insisted.
"Today I'm proud to announce my support as an original cosponsor of the THRIVE Agenda. Let's stop pretending that climate change, racial injustice, and economic inequality are outside of our control. The THRIVE Agenda puts people first by unequivocally stating that our health, climate, and human rights are intertwined," Demings said on Monday.
"Each of us, and our children, deserves a future where we can live in health and security, both economic and environmental. There is so much that we can accomplish when we see that our challenges—race, health, climate, jobs—are interconnected, not separate. By reinvesting in forgotten communities, protecting workers' rights, and building a new, clean economy, we can transform our country and future," she continued.
"The solutions to help rebuild from the current health and economic crisis will help combat another – the climate crisis. The THRIVE Agenda is the kind of economy-wide job and justice creation mobilization we will need," said Markey who held off U.S. Rep. Joe Kennedy, D-Mass., in the Democratic primary this month. "We can and must do more than simply rebuild our economy, we must transform it — into an economy and a democracy that works for all Americans and saves the planet. We can thrive as we recover, and I thank Rep. Haaland and my Senate colleagues for their partnership on this important agenda."
"The promise of the American dream should be available and accessible to everyone, but right now, our country is facing crises that are fatefully intertwined: tens of millions of people are unemployed, the COVID-19 pandemic rages, racial and economic injustice are rampant, and the climate crisis is accelerating," said Haaland. "I grew up in a culture that welcomes everyone, a culture in which we support each other in times of need so everyone thrives. We have an opportunity to not just recover from these interlocking crises, but to thrive by creating millions of good paying, union, clean, green jobs while building a more just, healthy, and stable economy that leaves no one behind."
The Democrats insist their THRIVE Agenda can lead to 16 million jobs.
"Under this agenda, these 16 million new jobs would offer safe workplaces, family-sustaining wages and benefits, and access to unions. These workers would be part of a national agenda to deploy clean and affordable public transit, replace lead pipes for clean water, expand wind and solar power, care for our children and the elderly, retrofit buildings to cut costs and pollution, expand manufacturing of clean technologies, restore our wetlands and forests, and grow food sustainably on family farms," the Democrats claim.
Some of the Democrats' usual allies–the American Federation of Teachers, the Center for American Progress, the Communications Workers of America, the Green New Deal Network, the League of Conservation Voters, the Movement for Black Lives, People's Action, the Service Employees International Union, the Sierra Club and others–are backing the agenda.
Last week, while the 11th Circuit Court of Appeals ruled that a recent amendment added to the state Constitution required felons to pay off all fines before getting their voting rights back, Demings championed the "Every American Has the Right to Vote Act" which "would prohibit states from denying voting rights to American citizens, regardless of prior criminal convictions."
"Every American should have the right and the responsibility to participate in our democracy. I enforced the law for nearly three decades. Anyone who commits a crime should be held accountable. But committing a crime does not remove your humanity and it should not silence your voice. A debt to society must be paid, but that debt should never include our right to vote," Demings said on Friday.
"Efforts to exclude these Americans from voting—either directly or through convoluted poll tax schemes—go against our fundamental principle that our government must be answerable to the people. A criminal conviction does not erase a person from our communities or our country," she continued. "We hold these truths to be self-evident, that all men are created equal, that they are endowed by their Creator with certain unalienable Rights. Our fundamental rights are rooted in our basic humanity. We can live up to America's promise."
While Biden opted to add Harris to the ticket, Demings was on the shortlist and garnered some national attention from it. When U.S. House Speaker Nancy Pelosi, D-Calif., named House impeachment managers at the start of the year,  she mostly turned to senior members of her caucus including a few committee chairs. But Demings was also included, an indicator of how much faith her party has in the Central Florida Democrat who is currently at the end of her second term.
With her background in law enforcement, including more than 25 years of service with the Orlando Police Department (OPD), Demings has increasingly become a favorite of Democrats at the national level. From 2007 through 2011, when she retired, Demings served as chief of the OPD.
Back in 2012, Demings offered U.S. Rep. Dan Webster, R-Fla., a surprisingly close race. After the latest round of congressional redistricting, the district became far more palatable for Democrats. Webster packed his bags to run for an open seat up north while, despite some respectable opposition in the primary, Demings ran over her rivals to win his old seat. Demings did not face any opposition in the 2018 general election.
In her brief congressional career, Demings has been given some high profile assignments for a backbencher freshman in the minority party, including taking aim at the White House on immigration and health-care and focusing on national security issues. When she started her service in Congress in January 2017, Demings had a ceremonial swearing-in ceremony in Orlando with some high profile Democrats in attendance. Then U.S. House Minority Leader and now Speaker Pelosi swore Demings in and then U.S. Sen. Bill Nelson, D-Fla., and Orlando Mayor Buddy Dyer attended the event. Demings is married to Orange County Mayor Jerry Demings.
Being a House impeachment manager twenty years raised longtime U.S. Rep. Bill McCollum's, R-Fla., stature and helped him become state attorney general though he stumbled when he ran for governor and the U.S. Senate. Other House impeachment managers from decades ago–namely U.S. Sen. Lindsey Graham, R-SC–also benefited from their high profile assignments.
In the meantime, with seven weeks to go, Demings appears headed to a third term. Her district, which includes parts of Orange County, is very heavily Democrat with Republicans making up around a quarter of its voters. Hillary Clinton took more than 61 percent here in 2016 while Donald Trump pulled less than 35 percent in the district.
Demings has drawn two opponents. Attorney Vennia Francois, a former congressional aide, jumped out of the race to challenge U.S. Rep. Stephanie Murphy, D-Fla., to run against Demings and she won the Republican primary last month. Sufiyah Yasmine is running as a write-in candidate. Still, their work is cut out for them in this deep blue district. If she wins a third term–and she is heavily favored to–look for Demings to continue to get some of the national spotlight while whispers grow about a possible bid for statewide office–perhaps against U.S. Sen. Marco Rubio, R-Fla.–grow increasingly louder.
Kevin Derby wrote this analysis. He can be reached at kevin.derby@floridadaily.com.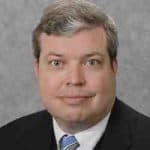 Latest posts by Kevin Derby
(see all)