Gas prices in Florida have largely remained stable in the past week, according to a new survey from AAA.
The average gallon of gas cost $3.01 on Sunday, down a penny from the week before. The national average stood at $3.18 a gallon.
"Continued concerns about the spread of COVID-19 prevented gas prices from gaining any ground last week," said Mark Jenkins, a spokesman for AAA and the Auto Club Group. "Crude oil and gasoline futures prices have fallen under downward pressure due to worries about how the delta variant could reduce global fuel demand. The lower futures prices should enable gas prices to trend lower in the coming week."
Last week, the price for U.S. crude oil bounced between $66 and $70 per barrel, before finishing the week flat at $68.44/b. Gasoline futures mostly did the same. Even still, futures prices remain 7 percent less than where they finished two weeks ago.
Gas prices remain well above what drivers paid this time last year and in 2019 when pump prices followed more traditional trends. Florida gas prices averaged $2.10 per gallon in August 2020 and $2.45 per gallon in August 2019.
On average, Florida drivers are currently paying $45 to fill up a 15-gallon tank of gasoline. That's $8 more than what a full tank cost in August 2019.
"The long-term future of pump prices is hard to predict, due to the pandemic's effect on global supply and demand," Jenkins continued. "Traditionally, gas prices rise in the spring, fluctuate in the summer, and fall in the fall and winter months. However, this has been anything but a traditional year."
The West Palm Beach-Boca Raton area has the most expensive gas in the state with an average of $3.16 a gallon followed by Panama City at $3.12 a gallon and Tallahassee at $3.08 a gallon.
Punta Gorda had the least expensive gas in the state at $2.95 a gallon followed by the Orlando, Jacksonville and Fort Myers-Cape Coral markets at $2.97 a gallon.
At the end of last week, state Attorney General Ashley Moody activated Florida's Price Gouging Hotline as Tropical Depression Fred approached the state. The activation follows Gov. Ron DeSantis' state of emergency declaration covering Bay, Calhoun, Citrus, Dixie, Escambia, Franklin, Gadsden, Gilchrist, Gulf, Holmes, Jackson, Jefferson, Lafayette, Leon, Levy, Liberty, Manatee, Okaloosa, Santa Rosa, Taylor, Wakulla, Walton and Washington Counties.
Floridians can now report instances of extreme price increases on essential commodities needed to prepare for the storm. Florida's price gouging law only applies to commodities and services essential to preparing for, or recovering from, a storm within the areas of a declared state of emergency.
"With Tropical Depression Fred approaching our shores, I'm urging all Floridians to be prepared. I've activated the state's price gouging hotline to accept reports of extreme price increases of essential goods in areas covered by the declared state of emergency. Help us protect consumers—if you suspect price gouging, report it to my office using the free No Scam reporting app, or calling 1(866) 9NO-SCAM," Moody said.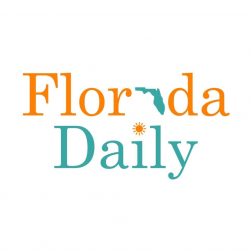 Latest posts by Florida Daily
(see all)