This week, state Rep. Dianne Hart, D- Tampa, brought back a bill to reform Florida's criminal justice system.
Hart's proposal would allow for first time non-violent offenders earn gain time credits and reduce their mandatory time served from 85 percent to 65 percent through their successful completion of academic and self-bettering courses while incarcerated.
"Currently, our correctional facilities are overcrowded with inmates, causing unsafe environments for our officers and staff. Some facilities are understaffed to dangerous levels, leaving one officer to supervise more than 100 inmates at a time," Hart's office noted.
"I sincerely believe that by providing inmates with educational opportunities we will be able to tackle many issues that are plaguing our correctional system. This bill was drafted with the input of those formerly and currently incarcerated and their families. This bill would not only provide an incentive for inmates to gain education while incarcerated, but will reduce our prison population substantially thus making our correctional facilities safer for both officers and inmates. Over the years I have for worked with the Department of Corrections and other state agencies to create a product that prioritizes public safety and justice, it is my hope that my colleagues in the Legislature will join me in advocating for better conditions not only for those incarcerated but for our officers as well," Hart said.
The bill will have a tough time gaining momentum in the GOP-controlled Legislature.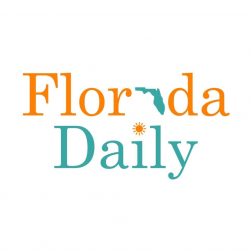 Latest posts by Florida Daily
(see all)