 The leaders of the U.S. House Ethics Committee, which is chaired by a congressman from the Sunshine State, said another member of the Florida delegation is under investigation by the U.S. Department of Justice.
U.S. Rep. Ted Deutch, D-Fla., the chairman of the committee, and U.S. Rep. Kenny Marchant, R-Texas, who leads Republicans on the committee, issued a joint statement on Thursday about U.S. Rep. Ross Spano, R-Fla., who is under investigation for using loans from friends for his campaign last year as if the money was his own. While a candidate for federal office can use as much of his or her personal wealth as they wish, loans from others are to be treated as contributions from other individuals with a max of $2,700. The committee had been looking at the matter since the Office of Congressional Ethics (OCE) referred them to it back in August.
"The Department of Justice has asked the committee to defer consideration of this matter and the committee, following precedent, unanimously voted to defer consideration of this matter at this time," Deutch and Marchant said. "Pursuant to Committee Rule 17A(h)(1), the committee is making OCE's report in this matter public.  Under that rule, when the committee votes to defer in this manner, it must release the report, but not the findings, along with a public statement announcing its deferral.  At least annually, the committee will make a public statement if it continues to defer taking action on the matter.  The committee notes that the mere fact of its decision to defer action on this matter, and any mandatory disclosure of that decision and OCE's Report, does not itself indicate that any violation has occurred."
Spano weighed in on Thursday with his office insisting "House Ethics notes that this deferral does not itself indicate that any violation has occurred, or reflect any judgement on behalf of the committee" and the congressman saying he will be cleared.
"Today, the House Committee on Ethics deferred their review of my self-reported filings with the FEC," Spano said. "We plan to cooperate fully with the Justice Department on this matter. As I've said before, we acknowledged that mistakes were made with respect to the campaign loans, but those mistakes were completely inadvertent and unintentional. We were the ones who self-reported this to the FEC. We are confident that upon review, the Justice Department will see it that way, too. I continue to have doubts about the timing and motive behind this inquiry, as the impeachment proceedings this week have shown me how far the left will go to destroy their opponents. I remain committed to the issues that are important to my constituents."
Florida Democratic Party Chairwoman Terrie Rizzo said it was time for Spano to resign.
"Ross Spano knew what he was doing when he illegally accepted money from his friends. He broke the law to get elected to Congress. Floridians deserve better. Spano should immediately step down from his seat, and if he doesn't, he can be sure we will send him to an early retirement next year," Rizzo said on Friday.
First elected to Congress last year after three terms in the Florida House, Spano represents parts of Hillsborough, Lake and Polk Counties. He is expected to be a top target for Democrats in the 2020 election cycle.
Reach Kevin Derby at kevin.derby@floridadaily.com.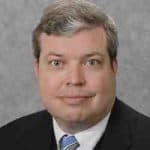 Latest posts by Kevin Derby
(see all)