 This week, a Florida congressman highlighted findings from the U.S. Department of Justice (DOJ) that one of his proposals has reduced unwanted spam calls.
Back in January 2019, U.S. Rep. Charlie Crist, D-Fla., paired up with U.S. Reps. Matt Cartwright, D-Penn., Garret Graves, R-La., and the late Walter Jones, R-NC, to bring out the "Spam Calls Task Force Act" which will create a federal task force to cut down on spam calls.
The proposal had the U.S. attorney general "work with the Federal Communications Commission (FCC) to convene an interagency working group with other federal and state agencies to address the following issues relating to spam calls: determine if any federal laws, regulations, or policies inhibit the enforcement of section of the Telephone Consumer Protections Act that prohibits spam/scam calls; identify existing and potential policies and programs that encourage and improve coordination among departments, agencies, and states; identify existing and potential international policies and programs; consider if additional resources would be helpful; consider if formal agreements between states and the federal government and/or foreign governments would be helpful; and consider if increased criminal penalties or fines would serve as an increased deterrent."
Crist noted on Tuesday that the DOJ noted how effective his proposal to create a task force targeting spam calls has been.
"[Spam Calls Task Force] Working Group members have initiated enforcement actions against individuals and entities involved in perpetrating and/or facilitating massive unlawful robocall campaigns against the American public," DOJ noted.
"It's great to see that the Spam Calls Task Force has had such a profound impact in such a short amount of time," said Crist on Tuesday. "The onslaught of spam calls has been both an annoyance and a threat to Americans personal information and security. The Spam Calls Task Force is a simple, common sense solution that says your government works best when it works together. We should use every tool at our disposal to hold bad actors accountable and keep Pinellas families and seniors safe. I look forward to continuing to work alongside our federal partners to bring an end to this scourge."
The Consumer Financial Protection Bureau, DOJ, the Federal Bureau of Investigation (FBI), the Federal Communications Commission (FCC), the Federal Trade Commission (FTC), Homeland Security Investigations, the Social Security Administration Office of Inspector General and other federal agencies are currently members of the task force and the state attorneys general have created a Robocall Technologies Working Group to help deal with the spam calls.
"The number of robocalls has exploded. Bad actors are finding new ways to dial and disturb us every day. So every new idea to combat robocalls is worth exploring, especially when they feature creative incentives to reduce them across the board," said FCC Commissioner Jessica Rosenworcel. "Kudos to Representative Crist for his innovative effort to put an end to these nuisance calls."
Crist's proposal also garnered the support of almost 20 health and technology organizations.
At the start of the year, President Donald Trump signed into law U.S. Sen. John Thune's, R-SD, proposal cracking down on robocalls which included Crist's proposal.
Back in May 2019, on a 97-1 vote, the U.S. Senate passed Thune's "Telephone Robocall Abuse Criminal Enforcement and Deterrence (TRACED) Act" which, according to supporters, "gives regulators more time to find robocall scammers, increases penalties for violators, promotes call authentication and blocking adoption, and brings federal agencies and state attorneys general together to address obstacles to criminal prosecution of robocallers who intentionally flout laws." U.S. Sen. Rand Paul, R-Ky., cast the only vote against the proposal.
The new law allows the Federal Communications Commission (FCC) to fine "people who intentionally flout telemarketing restrictions" as much as $10,000 and expands the window from catching them from one year to three. The new law has a host of federal and state authorities working together but it also "requires voice service providers to adopt call authentication technologies, enabling a telephone carrier to verify that incoming calls are legitimate before they reach consumers' phones." Under the new law, the FCC would also double down in its efforts to stop Americans from getting unwanted calls.
"This historic legislation will provide American consumers with even greater protection against annoying unsolicited robocalls," White House Press Secretary Stephanie Grisham said when Trump signed the bill. "American families deserve control over their communications, and this legislation will update our laws and regulations to stiffen penalties, increase transparency, and enhance government collaboration to stop unwanted solicitation."
U.S. Sen. Marco Rubio, R-Fla., who cosponsored the bill, explained why he voted for the proposal.
"Millions of Floridians are harassed on a daily basis by illegal robocalls, but today the Senate took action on legislation I was proud to cosponsor to hold these perpetrators accountable," Rubio said. "The TRACED Act will address the plague of robocalls by providing federal agencies with the needed authority and resources to find scammers and hold them accountable, while also promoting the use of authentication technologies by industry to ensure consumers are being adequately protected. Robocall scammers are using new, predatory tactics every day to disrupt the lives of Floridians and consumers nationwide, which is why it's critical that Congress acts now, so that these perpetrators can be found and brought to justice."
U.S. Sen. Rick Scott, R-Fla., also backed the proposal.
"Big win for American families!" Scott insisted before thanking Trump "for signing this important legislation into law to help protect Americans from fraudulent and abusive robocalls."
Over in the U.S. House, U.S. Rep. David Kustoff, R-Tenn., championed the companion bill with U.S. Rep. Vern Buchanan, R-Fla., as a cosponsor.
"Too many Floridians continue to be harassed by the nationwide onslaught of illegal robocalls," Buchanan said. "These are more than just a minor inconvenience – phone scams can defraud innocent Americans out of their life savings – especially vulnerable seniors."
"Last year, robocalls increased by 46 percent as nearly 48 billion were placed in the U.S. The majority of consumer complaints received by the Federal Communications Commission relate to unwanted calls, many of which maliciously hide or disguise the caller's identity and location. These illegal calls often are from phone numbers that appear similar to those they're targeting, known as 'spoofing.'  These fraudulent calls comprised roughly a quarter of the 26 billion robocalls placed to U.S. mobile numbers last year, according to one industry estimate," Buchanan's office noted.
When Thune's bill was signed into law, Crist trumpeted his proposal being included in the final legislation.
"Time to bring an end to the scourge of robocalls Americans receive every day," Crist noted.
Reach Kevin Derby at kevin.derby@floridadaily.com.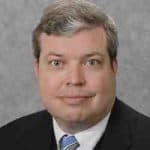 Latest posts by Kevin Derby
(see all)