On Thursday, Gov. Ron DeSantis announced there will be additional time for reimbursement assistance for Hurricane Michael recovery expenses as the Panhandle continues to recover from the storm that hit it in October.
On Tuesday, DeSantis was in Washington where he met with his ally President Donald Trump and pushed his request for "45 days of 100 percent of federal cost share for Hurricane Michael debris removal and emergency protective measures." Trump agreed to the governor's request.
"This is a request only the president has the power to grant. After their meeting, President Trump granted the governor's request without hesitation," DeSantis' office noted on Thursday.
DeSantis spoke about the additional time for Panhandle residents to be reimbursed in Marianna on Thursday.
"I would like to thank President Trump for granting my request for 45 days of 100 percent Federal cost share," said DeSantis. "This much needed additional reimbursement assistance will vastly help Florida families in the Panhandle. We are fortunate to have such a strong ally in the White House and we will never stop fighting to help all affected communities recover and rebuild stronger than ever."
The governor's office focused on what the additional funds will be used for.
"This additional reimbursement funding will result in transformational assistance in the ongoing Hurricane Michael recovery efforts, specifically: debris removal can continue without interruption; workers can get paid overtime for their work; counties and local governments will be better able to restore their communities without having to raid other areas of their budgets," the governor's office noted.
State CFO Jimmy Patronis, who is based out of the Panhandle, joined DeSantis in Marianna and was happy to note that "FEMA has increased the number of days that Category A and B funding can be reimbursed at 100 percent from five days to 45 days."
"Northwest Florida is my home, and I could not be more thankful to President Trump and Governor DeSantis for their commitment to the recovery efforts in the Florida Panhandle. Hurricane Michael had devastating impacts to our community and it is efforts like this that will help us make our home whole again—we are not alone," Patronis said.
Now starting his third term in the Florida House, state Rep. Jay Trumbull, R-Panama City, who represents parts of Bay County, cheered in the news.
"Many thanks to Governor Ron DeSantis for his strong leadership efforts in our recovery from Hurricane Michael," he said on Thursday night. "The extension of the FEMA reimbursement period will make a significant difference in the lives of many individuals and families who are still struggling to piece together their lives. I'm thankful that while much of the state and nation have forgotten about the Panhandle, our governor is hard at work making sure those that need it most get the help they need. I look forward to continuing to work with him and other state, local, and federal officials as we continue down the road to recovery, and I believe that, working together, we will get there."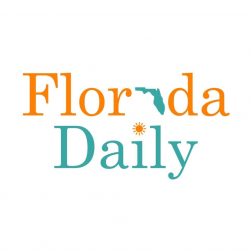 Latest posts by Florida Daily
(see all)