 At the end of last week, law enforcement leaders from across Florida endorsed President Donald Trump's efforts for a second term while Democrats continue to take aim at him over his handling of the coronavirus pandemic.
The Florida Police Benevolent Association and 48 Florida sheriffs endorsed Trump, including at a campaign event in Tampa on Friday.
"Now like never before, America needs a president who stands strong with our law enforcement officers and who will be unwavering in protecting what I call our three C's: our citizens, our cops, and our Constitution," said Brevard County Sheriff Wayne Ivey. "Donald Trump is that president, and each of us on this stage knows just how important it is to have his continued support from the White House and making sure that America's law enforcement officers have the resources, tools, and backing that it takes to get the job done.
"Now more than ever, we need a president that ignores the insanity of those who suggest defunding the police and a president who stands shoulder to shoulder with the brave men and women of law enforcement who put their lives on the line every day to protect our citizens, our homes, our businesses, and our way of life. Donald J. Trump is that president," Ivey added.
Trump was in Belleair on Friday night where he was joined by Gov. Ron DeSantis, U.S. Sen. Rick Scott, R-Fla., U.S. Health and Human Services Sec. Alex Azar and other leaders to talk about the coronavirus pandemic and then Hurricane Isaias.
"We continue to take very aggressive action to combat the virus in Florida. And your state officials are amazing. They've been working so hard," Trump said. "The rate of positive cases in Florida has now declined. It's declining. And hospitalizations are declining in most places, and pretty steadily. And we think there's going to be a big decline starting very soon.
"There is currently over 21 percent inpatient hospital bed capacity available. So there's plenty of bed capacity. And over 16 percent ICU capacity available, and some of that's going to be emptying out as people get better. They do get better and they get better pretty fast," Trump added. "Statewide, we're providing additional resources and personnel to help save lives. We remain concerned about Florida, about Miami, and in a certain area of Miami in particular. But local officials are working very hard, and we think we have that one in the right step also.
"The test positivity rate has declined over the last week — and in some cases, very substantially — as have hospitalization levels. But we must further reduce the spread, and that's what we're doing. We're working closely with health officials on the ground to support this effort," Trump continued. "The single best way to defeat the disease is personal responsibility. You've heard me say it. You've heard a lot of people say it, actually. I urge all Americans to protect the elderly. The fact is you have to do the social distancing thing. It's very important. Socially distance. Wear a mask when you cannot avoid crowded places or socially distance. And wash your hands as often as possible.
"Almost half of all deaths nationwide have been in nursing homes and assisted living centers. And I have to say, the state of Florida, with regard to the nursing homes, has done an incredible job. Really, an incredible job. They watched what was happening in some places, even beyond our own country — the other — other countries. They were seeing what was happening with the elderly, and particularly in nursing homes," Trump said.
Democrats from across Florida took aim at Trump's handling of coronavirus on Friday and also hit him for his tweet suggesting that Election Day might need to be moved, a point which White House staffers tried to walk back over the weekend.
"Trump wants to distract us all from this dumpster fire economy and death toll by suspending democracy — all because he's so badly bungled the covid crisis. That move is straight out of the Maduro, Putin, dictator playbook," said U.S. Rep. Debbie Wasserman Schultz, D-Fla., before praising former Vice President Joe Biden, her party's presidential candidate. "Trump brings his deadly trail of denial, distraction, and destruction with him to Florida today. And it's never been more clear that we need a President Biden right now — someone who leads, who takes responsibility, and shows compassion. A Biden White House will listen to health experts and make hard decisions that haven't happened with Trump or DeSantis."
"Here we are, many months later and we are worse off. We have more cases than some countries. This is outrageous and here he is, Donald Trump, visiting Florida to raise money and pretending like it doesn't even exist, that we don't have a problem, with an impending storm coming our way to top it all off. As if 2020 couldn't get any worse for Floridians, here we are," said state Sen. Annette Taddeo, D-Miami.
"Then the president has the audacity to tweet that we should just postpone the election. Well guess what, we have a constitution that we hold dear. We are not caudillos in this country. I know he's trying to copy Maduro in Venezuela, but guess what, we are not going to behave this way in this country," Taddeo added.
The following Florida sheriffs endorsed Trump:
Scotty Rhoden, Baker County
Tommy Ford, Bay County
George Paul "Gordon" Smith, Bradford County
Wayne Ivey, Brevard County
William G. "Bill" Prummell Jr., Charlotte County
Mike Prendergast, Citrus County
Darryl Daniels, Clay County
James F. Potter, De Soto County
Mike Williams, Duval County
Thelbert "David" Morgan, Escambie County
Rick Staly, Flagler County
A.J. Smith, Franklin County
Bobby Schultz, Gilchrist County
David Hardin, Glades County
Mike Harrison, Gulf County
Arnold Lanier, Hardee County
Stephen H. "Steve" Whidden, Hendry County
Al Nienhuis, Hernando County
Paul Blackman, Highlands County
John Tate, Holmes County
Deryl B. Loar, Indian River County
Louis S. "Lou" Roberts III, Jackson County
Alfred Kenneth "Mac" McNeill Jr., Jefferson County
Brian N. Lamb, Lafayette County
Peyton C. Grinnell, Lake County
Carmine Marceno, Lee County
Robert "Bobby" McCallum, Levy County
Eddie Joe White, Liberty County
Benjamin J. Stewart, Madison County
Charles R. Wells, Manatee County
Billy Woods, Marion County
William Snyder, Martin County
Rick Ramsay, Monroe County
Bill Leeper, Nassau County
Larry R. Ashley, Okaloosa County
Noel E. Stephen, Okeechobee County
Chris Nocco, Pasco County
Bob Gualtieri, Pinellas County
Homer "Gator" DeLoach III, Putnam County
Robert Johnson, Santa Rosa County
Tom Knight, Sarasota County
David B. Shoar, St. Johns County
William O. "Bill" Farmer Jr., Sumter County
Wayne Padgett, Taylor County
Brad Whitehead, Union County
Mike Chitwood, Volusia County
Michael A. Adkinson, Jr., Walton County
Kevin Crews, Washington County
Reach Kevin Derby at kevin.derby@floridadaily.com.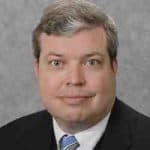 Latest posts by Kevin Derby
(see all)