With some polls showing U.S. Rep. Ron DeSantis, R-Fla., no larger in charge of the GOP gubernatorial primary in Florida, President Donald Trump offered the congressman a shout out on Tuesday.
Trump praised DeSantis in a speech at a rally in West Virginia on Tuesday night.
"I don't want to brag about it, but man do I have a good record of endorsements," Trump said. "In Florida, we have a great candidate, his name is Ron DeSantis, and he called me, and asked whether or not I could endorse him. And I said let me check it out. And he was at three (percentage points in polling). This was a few months ago. He was at three. And I gave him a nice shot, and a nice little tweet. Bing-bing. And he went from three to like 20 something. And then I gave him my full and total endorsement. And now he's leading by like 19 points. And that election is next week. Leading in the primary. He's a good man."
While an internal poll released in recent days showed DeSantis ahead of Florida Agriculture Commissioner Adam Putnam, two academic polls released this week show different results.
On  Monday, St. Leo University unveiled a poll showing Putnam taking 38 percent and DeSantis at 30 percent with 27 percent undecided and 5 percent supporting other candidates. When undecided voters were asked where they were leaning, Putnam led 52 percent to 41 percent.
On Tuesday, Florida Atlantic University's (FAU') Business and Economics Polling Initiative (BEPI) had a poll with DeSantis up 32 percent to 31 percent while 22 percent were undecided. Bruce Nathan took 4 percent, Don Baldauf pulled 3 percent, Bob White and Tim Devine claimed 2 percent each and 5 percent opted for other candidates.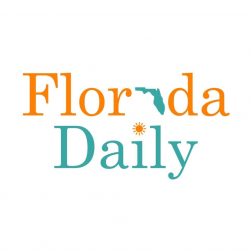 Latest posts by Florida Daily
(see all)