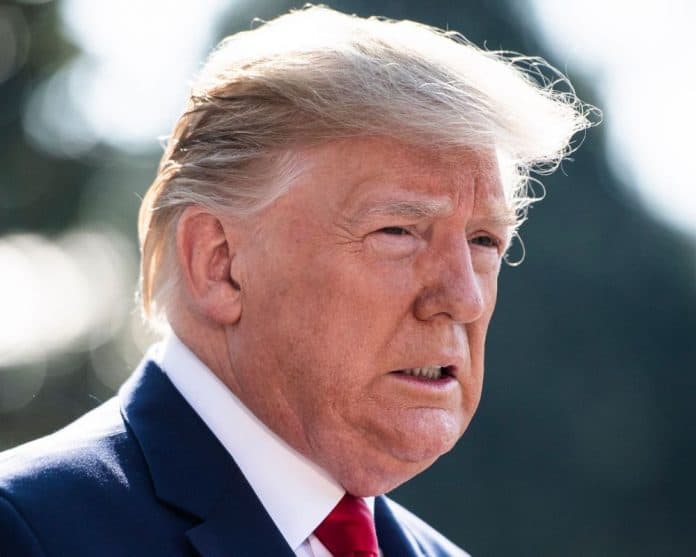 Taking aim at calls to "defund the police," the Republican Party and Donald Trump have found a new line of attack against the Democrats as election season heats up.
The GOP has seized upon calls for defunding police forces across the country as a rallying cry, mocking Democrats across the board for supporting it and for not standing up strongly enough against it.
Donald Trump for President Communications Director Tim Murtaugh talked with Florida Daily this week, saying the movement is already consuming the whole Democratic Party.
"Defunding or disbanding police will only lead to more chaos," Murtaugh said before jabbing former Vice President Joe Biden, the presumptive Democratic challenger that Trump will face in November.
Murtaugh was quick to point out that "by his silence, Joe Biden is endorsing defunding the police."
Biden's team weighed in on the matter to Fox News this week.
"As his criminal justice proposal made clear months ago, Vice President Biden does not believe that police should be defunded," Andrew Bates, a spokesman for Biden, told Fox News. "He hears and shares the deep grief and frustration of those calling out for change, and is driven to ensure that justice is done and that we put a stop to this terrible pain."
The Trump campaign fired back in an email slamming Biden for hiding behind a mid-level staffer.
"It seems all Biden can do is hide behind his campaign staff's weak statement that fails to even acknowledge the sacrifices police officers of all colors have made to protect their communities in recent days," the Trump campaign insisted.
Murtaugh also took aim at a few favorite targets to drive the point home.
"Congresswoman Alexandria Ocasio-Cortez has called for Democrats to have the courage to defund the police. Congresswoman Ilhan Omar and Congressman Bennie Thompson are on board as well," Murtaugh said.
He's also seeking out new targets as well, including U.S. Rep. Val Demings, D-Fla., who is a contender to be Biden's running mate.
"Congresswoman Val Demings, who as we all know is reportedly a leading contender to be Joe Biden's running mate, was on TV and was asked the question about defunding the police, and she said the Minneapolis City Council was….'very thoughtful' in dismantling their police department and she did not give a firm answer on defunding the police," Murtaugh said.
The GOP believes these attacks will work across the board. U.S. Sen. Rick Scott, R-Fla., called the effort to defund police "dangerous and short-sighted." The National Republican Congressional Committee (NRCC) took up the issue as well, sending out emails asking what Democrats in the Florida delegation including U.S. Reps. Charlie Crist, Stephanie Murphy and Donna Shalala are doing to "stop this insanity."
The GOP is expected to continue to focus on making this a major campaign theme, looking to equate "defunding the police" with eliminating police departments and law enforcement in the mind of voters.
Reach Mike Synan at mike.synan@floridadaily.com.
Latest posts by MIKE SYNAN
(see all)