 President Donald Trump will head to Tampa for a "Make America Great Again" rally next Tuesday.
Trump's team made the announcement this week. The president will go to bat for U.S. Rep. Ron DeSantis, R-Fla., who has Trump's endorsement in next month's Republican gubernatorial primary. Trump will also help out Gov. Rick Scott's challenge of U.S. Sen. Bill Nelson, D-Fla., in a key Senate race.
"We are happy to announce that President Trump will be appearing at our next Make America Great Again rally in Tampa, Florida on Tuesday, July 31st," said Michael Glassner, the Chief Operating Officer for Donald J. Trump for President, Inc. "As more jobs reports and economic data come out demonstrating a booming economy thanks to President Trump's tax cuts and other policies, this is the perfect time for a Trump rally in Florida. President Trump looks forward to discussing the latest record-breaking jobs reports and his nomination of Brett Kavanaugh to the Supreme Court. Floridians can also expect the president to remind them how critically important it is to vote in the mid-term elections this fall to expand the GOP majorities in the House and Senate."
The event will be held at the Florida State Fairgrounds Expo Hall in Tampa.
With liberals insisting DeSantis will be easier to beat in November than state Agriculture Commissioner Adam Putnam, his chief rival in the Republican primary, Florida Democratic Party spokesperson Kevin Donohoe weighed in on Monday.
"Our condolences to Adam Putnam," Donohoe said.
Polls show DeSantis with the lead over Putnam though they also show Democrats do better against DeSanits than Putnam in possible general election contests. Most polls also show Scott and Nelson running close to each other in what is expected to be one of the most important U.S. Senate contests come November.
Kevin Derby can be reached at Kevin.Derby@floridadaily.com.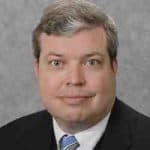 Latest posts by Kevin Derby
(see all)