With both sides gearing up to the 2020 presidential nomination, a new poll shows President Donald Trump and former Vice President Joe Biden are running close in Florida.
Florida Atlantic University's (FAU) Business and Economics Polling Initiative (BEPI) released a poll showing it neck and neck between Trump and Biden in the Sunshine State with each candidate claiming 50 percent.
Trump does slightly better against other potential candidates in the poll, leading U.S. Sen. Bernie Sanders, I-Vt., 51 percent to 49 percent; leading both U.S. Sen. Elizabeth Warren, D-Mass., and South Bend Mayor Pete Buttigieg by 52 percent to 48 percent; and ahead of U.S. Sen. Kamala Harris, D-Calif., 53 percent to 47 percent.
Trump is approved by 47 percent of those surveyed while 44 percent disapprove of him. While former Gov. Bill Weld, R-Mass., is challenging Trump in the Republican primaries, the president is in excellent shape with the GOP in Florida, taking 85 percent against Weld and a field of hypothetical primary challengers.
For his part, Biden is in good shape with Florida Democrats, taking 39 percent of them followed by Sanders and Warren who pull 12 percent each. Buttigieg gets 9 percent of Florida Democrats while Harris follows with 7 percent and former U.S. Rep. Beto O'Rourke, D-Tex., gets 5 percent.
"President Trump's approval ratings in Florida have remained fairly steady across our polling, and he continues to have a strong base of support in this state," said Kevin Wagner, a professor of political science at FAU and a research fellow of the Initiative. "Former Vice President Joe Biden does well across the board in Florida, and his strength among moderate Democrats appears largely unchallenged so far."
The poll of 1,007 registered voters in Florida was taken from  May 16-19 and had a margin of error of +/- 3 percent.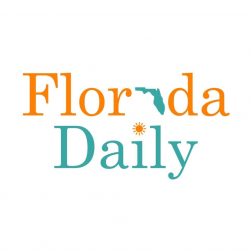 Latest posts by Florida Daily
(see all)