A week after Florida Atlantic University (FAU) released a poll showing both President Donald Trump and U.S. House Speaker Nancy Pelosi, D-Calif., upside down in Florida, a survey released this week by the Florida Chamber of Commerce finds similar results.
Trump is in better shape than Pelosi in Florida, the new poll shows. While almost half of those surveyed–49 percent–disapprove of Trump, 45 percent approve of the president. There's a major partisan divide with 84 percent of Florida Republicans approving of Trump and 82 percent of Democrats in the Sunshine State disapproving of him. The poll also shows Trump struggling with voters outside the major parties with 38 percent approving of him and 54 percent of these voters disapproving of him. As the Florida Chamber noted in the release of the poll, its "voter analysis shows that No Party Affiliates (NPAs) continue to lead in voter registrations" including outpacing new Democrats and Republicans in December.
A majority of those surveyed–52 percent–disapprove of Pelosi while 38 percent approve of her. Once again, there is a partisan divide in Florida with 86 percent of Republicans disapproving of Pelosi while 66 percent of Democrats approve of her. While 19 percent of Florida Democrats disapprove of Pelosi, she does slightly better with voters outside the major parties than Trump does with 39 percent approving of her while 48 percent of these voters disapprove of her.
The Florida Chamber of Commerce political poll was conducted on February 5-10, 2019 by Cherry Communications during live telephone interviews of likely voters, and has a margin of error of +/- 4 percent. The sample size included 245 Democrats, 244 Republicans and 120 Others for a total of 609 respondents statewide. The samples for the polls conducted by the Florida Chamber are consistently drawn from likely voters and newly registered voters, meaning those voters who have the propensity and past performance of voting in elections, rather than simply including registered voters.  Voters are again screened for likelihood of voting.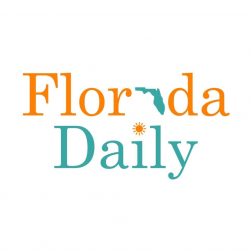 Latest posts by Florida Daily
(see all)