 President Donald Trump announced on Thursday night that parts of the Republican National Convention which had been scheduled for Jacksonville next month are canceled.
Last month, Jacksonville was penciled in to host much of the convention, which was scheduled from August 24 through August 27, even while much of the convention's business was to be held in North Carolina.
Gov. Roy Cooper, D-NC, has said he cannot guarantee large rallies could be held in Charlotte due to the coronavirus pandemic. Jacksonville Mayor Lenny Curry took to Twitter, saying he welcomed the convention and showcasing the economic impact it could have on the First Coast.
"We welcome the opportunity to host the GOP convention in Jacksonville," Curry posted on Twitter. "A $100 million local impact event would be important for our city as an event/convention destination.The city is ready for world class events and ready to show the world we are open for business."
But, with continued concerns about coronavirus and after warnings from Curry and Duval County Sheriff Mike Williams, Trump said that the convention would not be coming to the First Coast.
"I told my team it's time to cancel the Jacksonville, Florida component of the GOP convention," Trump said."To have a big convention, it's just not right."
Despite that, Trump said he plans to give a big speech next month as he readies for the general election.
"I'll still do a convention speech, in a different form. But we won't do a big crowded convention, per se," Trump said.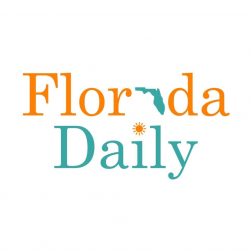 Latest posts by Florida Daily
(see all)