 A proposal backed by U.S. Rep. Ileana Ros-Lehtinen, R-Fla., to allow cancer patients to defer public student loan payments was signed into law by President Donald Trump.
Modeling her proposal off of Ros-Lehtinen's and U.S. Rep. Ed Perlmutter's, R-Col., "Deferment for Active Cancer Treatment Act," U.S. Rep. Betty McCollum, D-Minn., was able to include a provision allowing the deferments as part of the minibus.
"Currently, individuals are allowed to defer student loan payments for various qualifying reasons such as going back to school, joining the armed services, or looking for a job, but cancer treatment has not yet been qualified for deferment," Ros-Lehinen's office noted on Friday. "The legislation enables individuals who are diagnosed with cancer to defer payments on public student loans while actively receiving lifesaving treatment without interest accruing during the deferment period. Estimates show more than 70,000 young adults are diagnosed with cancer each year."
The first woman to the lead the U.S. House Foreign Affairs Committee and currently the chairwoman of the U.S. House Middle East and North Africa Subcommittee, Ros-Lehtinen is retiring this year after almost three decades in Congress. Ros-Lehtinen was first elected in a special election, replacing the legendary U.S. Rep. Claude Pepper, D-Fla., back in 1989.
"The hardships the families impacted by cancer face are only exacerbated by the financial stresses of having to meet student loan payments. This bill gives those actively undergoing live saving cancer treatment the peace of mind of not having to think about whether or not they can afford their federal student loan payments. The option to defer without accruing interest will allow patients to focus on what is important, their health," said Ros-Lehtinen on Friday after Trump signed her bill into law.
"This will provide significant financial relief for individuals undergoing cancer treatment, and should have been done a long time ago," said Perlmutter. "I appreciate the work of Rep. Ros-Lehtinen and the advocacy of Critical Mass and others to ensure this was signed into law."
"Young adults are fighting for their lives within a broken cancer care system that ignores their unique needs and isolates them in treatment settings designed for young children or seniors," said Kate Yglesias Houghton, the president & CEO of Critical Mass: The Young Adult Cancer Alliance, on Friday. "Every American no matter their age deserves the same opportunity to survive and thrive after a cancer diagnosis. Thanks to the leadership of Representatives Ros-Lehtinen and Perlmutter we have finally broken through and are working with policymakers to remove the unique barriers – like student loans – faced by young adults after a cancer diagnosis. I look forward to continuing this work with our champions in Congress."
McCollum was able to get the provision included during the U.S House Appropriations Committee markup of the Health and Human Services, Education and Related Agencies appropriations bill which passed on a voice vote.
"I hope that without having to worry about making their student loan payments, these patients will be able to focus on what is most important—beating their disease and getting healthy," McCollum said when she was able to get the proposal into the minibus. "I want to thank my colleagues on both sides of the aisle, especially Subcommittee Chairman Tom Cole and Ranking Member Rosa DeLauro for working with me on this important amendment."
Kevin Derby can be reached at Kevin.Derby@floridadaily.com.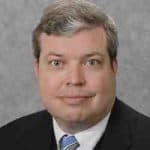 Latest posts by Kevin Derby
(see all)
Marco Rubio, Cory Mills Team Up on Bill to Crack Down on Illegal Gold Mining

- September 23, 2023, 9:00 pm

Jared Moskowitz, Garret Graves: Time to Get FEMA Out of DHS Control, Make a Cabinet Level Agency

- September 22, 2023, 8:00 pm

HUD Offers Almost 30 Waivers to Help State, Local Governments With Hurricane Idalia Recovery

- September 22, 2023, 10:00 am