President Donald Trump came to Miami on Monday to stress his opposition to the Maduro regime in Venezuela.
At the speech at Florida International University (FIU), Trump continued to support Juan Guaidó as the real leader of Venezuela and took aim at socialism.
"More than 50 countries around the world now recognize the rightful government of Venezuela.  And the Venezuelan people have spoken, and the world has heard their beautiful voice.  They are turning the page on socialism, turning the page on dictatorship, and there will be no going back," Trump said.
"Peace-loving nations are ready to help Venezuela reclaim its democracy, its dignity, and its destiny," Trump added. "All the nations in our hemisphere have the shared interest in preventing the spread of socialist tyranny.  Socialism, by its very nature, does not respect borders.  It does not respect boundaries or the sovereign rights of its citizens or its neighbors.  It's always seeking to expand, to encroach, and to subjugate others to its will. The twilight hour of socialism has arrived in our hemisphere and, frankly, in many, many places around the world.  The days of socialism and communism are numbered not only in Venezuela, but in Nicaragua and in Cuba as well."
Trump also stressed that the U.S. was ready to help Venezuela with humanitarian aid to help the continued chaos in that South American nation but noted that the Maduro regime remained uncooperative.
"We must all work together to end a humanitarian disaster.  As we speak, there are truckloads filled with hundreds of tons of desperately needed humanitarian supplies stopped at the borders of Venezuela and waiting to help the millions and millions in need," Trump said. "Two days ago, the first U.S. Air Force C-17 — that's a big, beautiful plane — landed in Colombia loaded with crucial assistance, including thousands of nutrition kits for little Venezuelan children. Unfortunately, Dictator Maduro has blocked this lifesaving aid from entering the country.  He would rather see his people starve than give them aid, than help them.
"Millions of Venezuelans are starving and suffering while a small handful at the top of the Maduro regime plunder the nation into poverty and into death.  We know who they are, and we know where they keep the billions of dollars that they have stolen," Trump continued. "Incredibly, there are members of the Venezuelan military still barely supporting this failed dictatorship.  They are risking their future, they are risking their lives and Venezuela's future, for a man controlled by the Cuban military and protected by a private army of Cuban soldiers.  Maduro is not a Venezuelan patriot; he is a Cuban puppet.  That's what he is.
"And remember that hundreds of millions of dollars used to be paid to Cuba — but no longer, because they no longer have that kind of wealth to be able to do it.  So things are changing, and they're changing fast," Trump said. "And today I have a message for every official who is helping to keep Maduro in place: The eyes of the entire world are upon you today, every day, and every day in the future.  You cannot hide from the choice that now confronts you.  You can choose to accept President Guaidó's generous offer of amnesty, to live your life in peace with your families and your countrymen.  President Guaidó does not seek retribution against you, and neither do we.  But you must not follow Maduro's orders to block humanitarian aid, and you must not threaten any form of violence against peaceful protestors, opposition leaders, members of the National Assembly, or President Guaidó and his family."
Trump insisted that he preferred a "peaceful transition of power" but also noted "all options are open," including military action. The president continued to press the Venezuelan miliary to end its support for Maduro.
"We want to restore Venezuelan democracy, and we believe that the Venezuelan military and its leadership have a vital role to play in this process.  If you choose this path, you have the opportunity to help forge a safe and prosperous future for all the people of Venezuela," Trump said. "Or you can choose the second path: continuing to support Maduro."
Reaction poured in from leaders across the state. Gov. Ron DeSantis, a close ally of Trump, attended the FIU speech and weighed in when it was done.
"I was honored to be with President Trump in Miami today to address Venezuelans from across the world," said DeSantis. "The failed system currently in place in Venezuela under the oppressive Maduro regime is not working and the people there deserve better. We stand with Venezuelan Americans, we stand with Venezuelan exiles and we especially stand with those currently in Venezuela seeking freedom. Florida has your back, the United States has your back and under the leadership of interim President Juan Guaidó, we will see a democratic Venezuela. By restoring democracy in Venezuela, the people of Nicaragua and Cuba will greatly benefit as well."
"The Venezuelan people continue to suffer in their ongoing struggle against the humanitarian crisis caused by the tyrannical rule of Nicolás Maduro. His dictatorship and socialist policies brought poverty and oppression to this once thriving country. I am proud that President Trump is making it clear that America stands with the people of Venezuela," said state CFO Jimmy Patronis. "Senators Rubio and Scott have been advocating on behalf of the people of Venezuela. I fully support the efforts by Florida leaders this past weekend to ensure aid like food and medicine is no longer blocked at the border by the Maduro regime and reaches those in need.
"As a state, we've already taken action. In 2017, I along with the other trustees of the State Board of Administration signed a resolution to prohibit state investments connected with Venezuela," Patronis added. "A few weeks ago, Governor DeSantis issued a proclamation recognizing Interim President Juan Guaidó as Venezuela's sole legitimate leader. Florida stands in solidarity with those pursuing freedom, the restoration of human rights and a true democracy in Venezuela."
Fresh off a trip to Venezuela, U.S. Rep. Mario Diaz-Balart, R-Fla., also weighed in after the speech.
"President Trump has been a steadfast friend to the Venezuelan people, and his trip to Florida International University underscores his ongoing commitment to promoting freedom and democracy in our hemisphere," Diaz-Balart said on Monday night. "He was the first world leader, among a growing coalition, to recognize the constitutional interim President Juan Guaidó, and the Trump administration has continued its tireless efforts in working to restore democracy in Venezuela. Each day, the departure of high-ranking operatives reveals more cracks in the Maduro regime's grip on power.
"Shamelessly, Maduro has sent his military to block desperately needed humanitarian aid from reaching the sick and hungry," Diaz-Balart continued. "He has oppressed and tyrannized the Venezuelan people for far too long. Yet despite the regime's callous disregard for the Venezuelan people, the United States will continue to offer assistance. I was able to witness some of these humanitarian efforts firsthand in Cucuta yesterday, and I am proud of the work the United States, Colombia, NGOs, and other organizations and countries are doing to help. I thank the Trump administration for its resolute solidarity with the freedom-seeking people of Venezuela, and look forward to continue working with the administration and my colleagues to promote democracy and human rights in our hemisphere."
On the other side of the aisle, Florida Democratic Party Chairwoman Terrie Rizzo jabbed Trump for not offering more protection for Venezuelans who have fled the regime.
"Trump came to Miami to hold a campaign rally, not to offer real solutions for Venezuelans suffering persecution from the Maduro regime," Rizzo said. "Trump's administration alone has the power to offer Venezuelans in the US protection from being deported. Instead, his administration continues closing the door to immigrants who have come to our country looking for a better life.
"While Democrats continue fighting to protect Venezuelans in the US, Trump dares to visit the home of thousands of Venezuelans without bringing solutions to those facing deportation. Words are not enough. We need to protect Venezuelans fleeing the crisis," Rizzo added.
Kevin Derby can be reached at Kevin.Derby@floridadaily.com.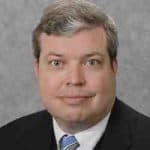 Latest posts by Kevin Derby
(see all)