 President Donald Trump will be making a second stop in Florida in the final days of the campaign as the Sunshine State chooses a new governor and decides on a crucial U.S. Senate contest.
Last week, the Trump campaign announced that it was holding a rally in Fort Myers on Halloween night. On Sunday night, the Trump team announced that the president would be holding another rally in Pensacola on Saturday to help Republican gubernatorial candidate former U.S. Rep. Ron DeSantis, R-Fla., and Gov. Rick Scott who is challenging U.S. Sen. Bill Nelson, D-Fla.
This marks the fourth rally Trump has had in Pensacola since entering launching his presidential campaign in the summer of 2015. Trump's last rally there was not enough to get former Alabama Supreme Court Chief Justice Roy Moore over the finish line in last year's special election to replace longtime U.S. Sen. Jeff Sessions, R-Ala., who Trump picked to be attorney general.
"President Trump is expected to discuss the booming economy, his tough stance on immigration, free market solutions for healthcare, and more. He will also remind Floridians of the critical need to get out and vote for the GOP in the midterm elections," the president's campaign noted.
"We are pleased to announce the next stop on our national midterm campaign tour with a Make America Great Again rally on Saturday, November 3rd in Pensacola, Florida, featuring President Donald Trump," said Michael Glassner, the COO of the Trump campaign team. "The president looks forward to another huge MAGA rally in Florida to urge voters to get out and vote for our excellent GOP candidates in the Sunshine State."
Trump should also showcase U.S. Rep. Matt Gaetz, R-Fla., who represents much of the Panhandle and is running for a second term with the president's support.
Kevin Derby can be reached at Kevin.Derby@floridadaily.com.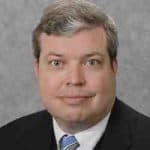 Latest posts by Kevin Derby
(see all)