 Florida, the largest swing state on the map, looks up for grabs in 2020, a new poll finds.
Mason Dixon released a poll on Thursday morning which shows President Donald Trump getting mixed marks in the Sunshine State.
"President Donald Trump remains a divisive figure in Florida, a state he narrowly carried in 2016," Mason Dixon noted. "Still considered by many as the most important 'swing state,' Florida has had a series of very close statewide political races over the past several election cycles. The stakes are high for Trump in Florida."
Trump is, as Mason Dixon noted, "slightly underwater at present" according to the poll with half of those surveyed–50 percent–disapproving of his performance in the White House while 47 percent approve and 3 percent are undecided. This breaks down on party lines with 87 percent of Republicans approving of Trump and 92 percent of Democrats disapproving of him. Voters outside the major parties are far more divided with 50 percent approving of him and 46 percent disapproving of him.
There is a gender gap in Florida on Trump with 53 percent of men approving of him and 55 percent of women disapproving of him. There is also a racial gap on Trump. A majority of white Floridians–56 percent–approve of Trump while 41 percent disapprove of him. An overwhelming majority of black Floridians–90 percent–disapprove of Trump while only 4 percent approve of him. Slightly more than half of Hispanics in Florida–52 percent–disapprove of the president while 44 percent approve of him.
Seniors lean slightly against Trump with 51 percent disapproving of him and 46 percent approving of him. Voters under 35 break hard against Trump with 66 percent disapproving of him and 32 percent approving of him. Trump does better with middle age voters with 53 percent of voters 35-49 approving of him and 52 percent of voters 50-65 approving of him.
Looking ahead to 2020, the poll finds Trump treading water with 45 percent of Florida voters planning to back him and 46 percent planning to vote against him. Trump does well in North, Central and Southwest Florida. But in Tampa Bay, he is down 49 percent to 42 percent and Southeast Florida breaks hard against Trump with 57 percent of voters there planning to vote against him while 35 percent plan to vote for him.
The poll of 625 Florida voters was taken from Jan. 14 through Jan. 17 and had a margin of error of +/- 4 percent.
Kevin Derby can be reached at Kevin.Derby@floridadaily.com.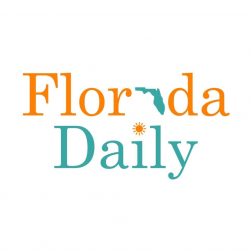 Latest posts by Florida Daily
(see all)