 While President Donald Trump tried to declare victory at the national level on Wednesday, the results were more mixed, especially as Democrats flipped the U.S. House and won big in states that will come into play in 2020 like Pennsylvania and Wisconsin. But Trump won big where he placed his largest bet in the midterms as Republicans won in two key contests in Florida.
Make no mistake. Trump helped carry former U.S. Rep. Ron DeSantis, R-Fla., to victory over Tallahassee Mayor Andrew Gillum in the gubernatorial race and aided Gov. Rick Scott's win over U.S. Sen. Bill Nelson, D-Fla. Trump and his team went all out for DeSantis, Scott and other Florida Republicans in the final days of the campaign, holding rallies in Fort Myers and Pensacola last week.
The Trump administration had all hands on deck in Florida to close out the campaign. Vice President Mike Pence rallied Republicans behind DeSantis in Jacksonville and for Scott in Brevard County. Even Cabinet members got in on the action as U.S. HUD Sec. Ben Carson, who moved to Florida after ending his celebrated medical career, and U.S. Agriculture Sec. Sonny Perdue also hit the Sunshine State in recent days.
Pundits and politicians will spend the next several weeks debating whether Democrats had a blue wave and kick over what the results all mean. It will make for some annoying chatter around the table at Thanksgiving and at the cash registers on Black Friday. Both sides can claim some victories on Tuesday night though, as the smoke clears, it appears that the blue states have gotten bluer while the red states have gotten redder.
On paper, that doesn't look good for Trump's chances in 2020 as Democrats hope to rebuild their blue wall in states like Wisconsin, Pennsylvania and Michigan. But look closer. Ohio saw a split decision with U.S. Sen. Sherrod Brown, D-Ohio, keeping his Senate seat while former U.S. Sen. Mike DeWine, R-Ohio, kept the Governor's Mansion in Republican hands. There's a tendency to ignore DeWine who, after serving two terms in the Senate before being tossed out of office, became Ohio's attorney general and put his nose to the grindstone. It paid off for DeWine on Tuesday night in a race that flew somewhat under the national radar. DeWine's never going to set the world on fire but that was a big win for Trump and improves his chances for 2020. At the very least, DeWine will prove a far more reliable ally in the Buckeye State for Trump than retiring Gov. John Kasich, R-Ohio, who looks to be angling for a rematch with the president. Ohio offered more positives than negatives for Trump on Tuesday night.
Even if the results from Ohio were more of a plus than a minus for Trump, they pale in comparison to his wins in Florida. While traditional Republican and Democrat states mostly doubled down on what they are, purple states like Florida and, to a lesser extent, Ohio got a little more red on Tuesday night. That helps Trump which makes him the biggest winner after all the votes are counted in Florida.
Kevin Derby can be reached at Kevin.Derby@floridadaily.com.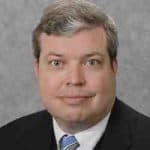 Latest posts by Kevin Derby
(see all)