 Wrapping up her first month in Congress, U.S. Rep. Donna Shalala, D-Fla., announced her U.S. House Education and Labor Committee subcommittee assignments on Tuesday.
Shalala will serve on the House Health, Employment, Labor, and Pensions Subcommittee, a fitting assignment since she served as secretary of Health and Human Services for eight years under President Bill Clinton.
"This subcommittee has jurisdiction over matters dealing with relationships between employers and employees, including but not limited to the National Labor Relations Act, the Labor-Management Relations Act, and the Labor-Management Reporting and Disclosure Act; the Bureau of Labor Statistics; and employment-related health and retirement security, including but not limited to pension, health, other employee benefits, and the Employee Retirement Income Security Act," Shalala's office noted.
She will also served on the House Early Childhood, Elementary, and Secondary Education Subcommittee. Shalala worked in higher education, including as president of the University of Miami.
"This subcommittee covers education from early learning through the high school level, including but not limited to early care and education programs such as the Head Start Act and the Child Care and Development Block Grant Act, special education, and homeless and migrant education; overseas dependent schools; career and technical education; school climate and safety, including alcohol and drug abuse prevention; educational equity, including facilities; educational research and improvement, including the Institute of Education Sciences; and pre-service and in-service teacher professional development, including Title II of the Elementary and Secondary Education Act and Title II of the Higher Education Act," Shalala's office noted.
For her part, Shalala sounded excited about her new assignments.
"I am excited to be appointed to two subcommittees that will allow me to better serve and strengthen children's education, labor rights and pensions, and the health of employees in the private-sector," Shalala said on Tuesday. "The investments we make in public education are the commitments we make in the future of America. Children are truly one of our most precious and important resources. I also look forward to working on legislation that will increase access to affordable health care and reverse the sabotage done to the Affordable Care Act. Chairman Bobby Scott has told us that he is ready to fight for an agenda that is for the people. It's time to get to work."
Kevin Derby can be reached at Kevin.Derby@floridadaily.com.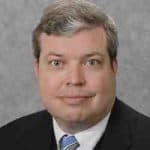 Latest posts by Kevin Derby
(see all)