U.S. Rep. Donna Shalala, D-Fla., who led Hunter College and the University of Miami as president and the University of Wisconsin as chancellor, is backing an effort on Capitol Hill to offer student loan relief by expanding national service opportunities including AmeriCorps.
Last week, Shalala joined more than 180 other House Democrats to back U.S. Rep. John Larson's ,D-Ct.,  "America's Call to Improve Opportunities Now (ACTION) for National Service Act" and President John F. Kennedy's establishment of the Peace Corps was front and center.
"I am a proud former Peace Corps Volunteer and I've seen first-hand the value of federally funded service programs," Shalala said. "National service programs support historically underserved communities and contribute to the personal, professional, and educational development of volunteers. The goal laid out in this bill—one million national service positions ten years after enactment—is an ambitious one, but if we show the same spirit and dedication in our work as the thousands of volunteers across the country do in theirs, I have no doubt we can achieve it."
"Fifty years later after President Kennedy's famous call to service, his words still ring true today. ACTION for National Service will give people the opportunity to serve their communities and fund their education. Paying for higher education is something that many people struggle with, and this legislation will allow students to help their communities, and in turn receive either student loan relief or an educational credit," said Larson.  "For every year of service, students will receive the equivalent of two-years in-state tuition. The saying goes, a rising tide lifts all boats, and this legislation will achieve that."
U.S. Rep. Joe Kennedy, D-Mass., was on hand to add his family's blessing to the legislation.
"Public service is an enduring resource that spans the globe and helps us find common humanity in our shared community," said Kennedy. "But too often today in a time of immense challenge the world over, Americans are forced to choose between service and stable income, or between contributing to their country and making their monthly student loan bill. This bill will help us dramatically expand the conversation around national service and ensure we are leaving no human capital on the table."
Larson's proposal would offer tuition relief for student loans with one year of service taking care of two years of in-state tuition and two years of service taking care of four years of in-state tuition. The legislation would keep this benefit exempt from federal taxes and create the Corporation of National & Community Service (CNCS) as a Cabinet-level agency. The bill would also raise AmeriCorps stipends and launch the 21st Century American Service Outreach Program to reach out to more Americans looking to serve.
"Presently, less than 1 percent of the nation serves in the military, AmeriCorps, and the Peace Corps combined—but not because of a lack of interest. In 2012, AmeriCorps alone received nearly 600,000 applications but was forced to turn away nearly 80 percent of those who just wanted to make a difference in their communities. Americans who wish to serve should be encouraged to do so, and we have the power to do that," Shalala's office noted.
Florida Democrat U.S. Reps. Kathy Castor, Val Demings, Ted Deutch, Alcee Hastings, Al Lawson, Debbie Mucarsel-Powell, Darren Soto, Debbie Wasserman Schultz and Frederica Wilson are all cosponsoring the proposal. Larson's bill was sent to the U.S. House Ways and Means and the Education and Labor Committees on Wednesday. So far, there is no companion bill over in the U.S. Senate.
Reach Kevin Derby at kevin.derby@floridadaily.com.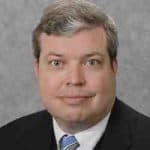 Latest posts by Kevin Derby
(see all)