 Freshman U.S. Rep. Donna Shalala, D-Fla., doubled down her support on universal healthcare this week, seeing "Medicare for All" as a good first step to it.
On Tuesday, the U.S. House Rules Committee "held a landmark hearing on Medicare for All. During the hearing, the committee heard from several witnesses as they shared their personal experiences and professional expertise." Despite having been elected to Congress for the first time last year, Shalala is a member of the powerful Rules Committee being named to the post by U.S. House Speaker Nancy Pelosi, D-Calif.
"I was pleased the Rules Committee took the first step in exchanging ideas on how we move toward universal health coverage," said Shalala. "We've embraced big ideas in the past—like Medicare, Medicaid and the Affordable Care Act—and I am committed to listening to ways we can dramatically improve access to health coverage in this country."
"In the meantime, we must keep working on improving the systems we have so we can lower health care costs for Americans, increase access to health care services, and help cover the nearly 14 percent of Americans who don't have health insurance.  I look forward to the Democratic majority bringing forward bills in the next few weeks to do just that," Shalala added.
Shalala served eights years in the Clinton administration as U.S. secretary of Health and Human Services (HHS). Last year, she flipped a seat that had been held by longtime U.S. Rep. Ileana Ros-Lehtinen, R-Fla., who served almost three decades in Congress before announcing her retirement.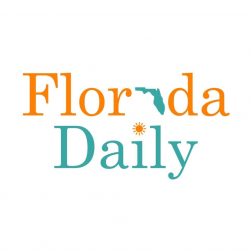 Latest posts by Florida Daily
(see all)