 This week, freshman U.S. Rep. Donna Shalala, D-Fla., who served as the president of two colleges and the chancellor of another, brought out the "College Equity Act" which, she insists, will help battle "inequities in college admissions, financial aid, and faculty hiring practices."
Shalala weighed in on the bill on Tuesday when she showcased it.
"The recent college admissions scandal reveals the extent to which inequitable practices in colleges and universities have been allowed to fester," she said. "As the former president of the University of Miami and Hunter College and chancellor at the University of Wisconsin-Madison, I have seen firsthand how higher education can transform lives, offering intellectual excitement and preparation for meaningful careers.
"We must make sure students from underserved communities are not excluded from these experiences," she added.
The bill "establishes grants for equity audits, providing colleges and universities with the resources to examine and address gaps in student outcomes by race and ethnicity, gender, income, and other lines of identity." The audits Shalala proposed will "examine institutional practices such as admissions policies, financial aid processes, faculty diversity, access to campus support services and special programs, other policies and practices" and "grant recipients must then develop and execute improvement plans to address the inequities based on their findings."
"I am proud to introduce the House version of the College Equity Act, establishing a competitive grant program for institutions of higher education to identify and address inequities in their admissions processes, graduation rates, and student outcomes. With this bill, we can begin to address the vast inequities in colleges and universities and ensure all qualified students can earn a higher education, enjoy enriching college experiences, graduate on-time, and transition to meaningful careers and post-baccalaureate opportunities," said Shalala.
So far, there are no cosponsors in the U.S. House. The bill was sent to the U.S.  House Education and Labor Committee earlier this week.
Over in the U.S. Senate, U.S. Sen. Brian Schatz, D-Ho., U.S. Sen. Richard Blumenthal, D-Ct., U.S. Sen. Ron Wyden, D-Oreg., and presidential hopefuls U.S. Sen. Amy Klobuchar, D-Minn., and U.S. Sen. Kamala Harris, D-Calif., are championing similar legislation.
Last month, Shalala weighed in after news broke that wealthy parents, including prominent actresses and business leaders, offered bribes to get their kids into top schools–and drew fire from the GOP.
With Shalala representing a district in a seatthat been held by the GOP for the better part of the last three decades, the National Republican Congressional Committee (NRCC) came out swinging at her on higher education last month.
Camille Gallo, a spokeswoman for the NRCC, pointed to an article from the Miami New Times on Shalala's record at the University of Miami.
"In the wake of the college admissions scandal, Donna Shalala immediately called for an investigation into college admission procedures but the Miami New Times was quick to remind Floridians of Shalala's own ties to college corruption," Gallo noted last month.
"Shalala ran the University of Miami from 2001 to 2015, she directly oversaw a university that flouted national athletics rules — including some related to admissions — so blatantly the football program was almost trashed in 2011," the Miami New Times reported. "Shalala was directly implicated in the exploits of Nevin Shapiro, the Ponzi schemer and UM athletics booster who ratted out the entire Miami Hurricanes athletics department.
"Shalala herself was infamously photographed accepting a $50,000 athletics department donation check from Shapiro in 2008," the Miami New Times reported.
Kevin Derby can be reached at Kevin.Derby@floridadaily.com.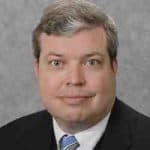 Latest posts by Kevin Derby
(see all)