 This week, U.S. Rep. Donna Shalala, D-Fla., weighed in on the 100th anniversary of the U.S. House passing the Susan B. Anthony Amendment, granting women the right to vote. Shalala said the following about the occasion:
One hundred years is a long time by many regards, but it is an astonishingly short time for women to be included in the promise of our democracy. There are women alive today who were born without the right to vote. In fact, my own mother was born without the right to vote. The progress we've made in a mere lifetime is a testament to the power and courage of women to make our own futures, to speak up and fight back when we are ignored and belittled, and to create a movement that changes the course of history.
One hundred years after the House passage of the 19th Amendment, we welcomed 131 women into the 116th Congress. I am proud to be one of them and to work every day to carry this momentum forward. This Congress, we have already passed legislation supporting pay equity and countering violence against women. We are fighting to pass bills to protect women's healthcare, end workplace harassment, and codify women's rights in the Constitution with the Equal Rights Amendment.
If we can put over one hundred women into the House only a century after winning the right to vote, imagine what we will achieve in the next one hundred years.
The lives we all lead today were shaped by Susan B. Anthony, Elizabeth Cady Stanton, Ida B. Wells, Alice Paul, and the thousands of other women who fought for our right to vote. We can honor these American heroes by channeling their courage and power and remembering that any one of us can play a part in shaping the lives of tomorrow.
U.S. Rep. Donna Shalala, D-Fla., was first elected to Congress in 2018. She served as U.S. secretary of Health and Human Services under President Bill Clinton and served as the president of the University of Miami and Hunter College.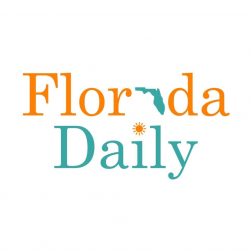 Latest posts by Florida Daily
(see all)