With her long tenures in higher education and in public office, it's easy to forget that U.S. Rep. Donna Shalala, D-Fla., is in her first term on Capitol Hill. Shalala certainly does not have the usual profile for a representative in their first term. She turned 79 last month and, thanks to serving all eight years during Bill Clinton's presidency, she is the longest-tenured secretary of Health and Human Services (HHS) in American history.
Shalala has garnered quite a bit of attention since running for Congress back in 2018. Part of that comes from her high profile career in higher ed which included serving as chancellor of the University of Wisconsin and as president of both Hunter College and the University of Miami. Part of that comes from her time in Clinton's Cabinet. But part of it comes from a good start to her congressional career including winning a seat on the powerful U.S. House Rules Committee.
With concerns growing about coronavirus, it's no surprise to see Shalala grabbing a bit more of the political limelight these days. To her credit, Shalala is mostly avoiding the political games which both Republicans and Democrats have engaged in over coronavirus. Last week, Politico reported that Shalala joined several Republicans in storming out of a closed-door meeting with Trump administration officials after U.S. Rep. Rosa DeLauro, D-Conn., came out swinging at White House for how it handled coronavirus.
"No one wanted to hear that, either the Democrats or Republican. We just wanted to hear the substance," Shalala told Politico.
Shalala continued on that theme in a piece published in the New York Times on Monday in which she called for both parties to put politics aside for the moment.
"The threat of a coronavirus (Covid-19) outbreak isn't a point-in-time political exigency; it's one of what we know will be a series of episodic public health challenges. Responding to these challenges will take more than ad hoc political messaging and emergency funding. It will take professional competence and a continuing commitment of financial resources toward public health," Shalala wrote.
"We need to treat recurring public health challenges, like this particular coronavirus, with the same forethought and permanent preparation as we do natural disasters," she added. "The good news is that we have world-class professionals available to us. Our political leaders should let them do their jobs."
While she took aim at the Trump administration on the matter, Shalala also called out some of her fellow Democrats.
"The Trump administration stumbled out of the blocks responding to this threat. In a public health emergency, fear and misinformation can spread just as quickly as a virus. The president confused the public with his statements minimizing the threat of coronavirus and his contradictions of the experts. He also submitted a budget proposal just weeks ago that would cut $30 million from the Centers for Disease Control and Prevention's funds for public health preparedness and $3 billion more from the National Institutes of Health. If passed into law, these cuts would significantly compound this crisis. The White House should never have suggested such an inadequate budget in the midst of the coronavirus outbreak," Shalala wrote.
"President Trump also politicized this issue at a campaign rally, although he is not the only one to do so. Some of my fellow Democrats have done the same by pouncing on Mr. Trump's remarks to win political points rather than treating this situation with the gravity and unity it deserves," she continued. "Now is not the time for political gamesmanship. The American people want politicians in Washington to stop bickering, tone down the talk, and pull together to save lives. We might have different opinions on the effectiveness of the coronavirus response so far, but ultimately, our views are not the ones that matter. The public health experts who are leading this response are the voices we need in this crisis."
Of course, Shalala has her own political calculations as November looms. Shalala is something of a target for the GOP in November but she beat Republican Maria Salazar 52 percent to 46 percent in 2018. While there is a large crowd of Republicans lining up against Shalala, including Salazar who is hoping for a rematch, it's not exactly an impressive field and there are far more promising targets for the GOP. Shalala isn't safe by any means but, at this point in the election cycle, she is a strong favorite to win a second term.
In the meantime, Shalala has been making the rounds on local TV talking about coronavirus.
She's also been front and center on other fronts, helping get a ban on flavored e-cigarettes and raising taxes on those products through the House and taking to the national airwaves to rip into U.S. Sen. Bernie Sanders', I-Vt., praise of the Castro regime in Cuba.
This is far more attention than most members of Congress get after their first year on Capitol Hill–and, on coronavirus, with her background at HHS, Shalala is well-positioned to offer something besides the usual Beltway food fight.
Kevin Derby wrote this analysis. He can be reached at kevin.derby@floridadaily.com.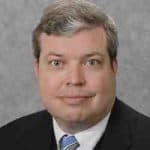 Latest posts by Kevin Derby
(see all)