At the end of last week, U.S. Rep. Donna Shalala, D-Fla., announced that she was introducing the "Educator Preparation Reform Act," insisting it "would improve accountability and transparency for teacher, librarian and principal preparation programs, as well as reform teaching grants to ensure educators get the funding they need."
Shalala, who served as president of Hunter College and the University of Miami and as the chancellor of the University of Wisconsin, noted the bill "requires reporting on teacher programs that are related to success in the classroom, such as admission standards, clinical preparation requirements, and outcome measures such as placement, retention, and performance. She weighed in on the proposal on Friday.
"As a long time educator, I am proud to introduce a bill that will support our teachers and students during this difficult time," said Shalala.  "Education is the backbone of our nation, and high-quality public education should be a right, not a privilege. This legislation will provide educators with the resources and flexibility they need to teach students at their full potential."
The original Senate version was introduced by Sens. Reed and Coons. The Educator Preparation Reform Act would make improvements to the Teacher Quality Partnership Grants in Title II of the Higher Education Act by including administrators, as well as giving local school districts more autonomy to meet their specific instructional needs. Additionally, it will reform TEACH grants by refocusing eligibility among students in the latter half of their preparation at the undergraduate level or those enrolled in graduate programs."
The bill has been championed in recent years in the U.S. Senate by U.S. Sens. Jack Reed, D-RI, and Chris Coons, D-Del. Reed introduced the latest version of the bill back in April 2019.
"The Educator Preparation Reform Act would overhaul federal laws governing teacher preparation, including reporting requirements, accountability provisions, and the TEACH Grant scholarship program.  The bill places specific attention and emphasis on principals with the addition of a residency program for new principals.  The bill better connects teacher preparation with principal preparation, and the legislation would also allow partnerships to develop preparation programs for other areas of instructional need, such as for school librarians, counselors, or other academic support professionals.  It also makes significant improvements to the Teacher Quality Partnership Program, which Reed helped author in the 1998 reauthorization of the Higher Education Act, by expanding the residency programs to include principals and providing flexibility to partnerships to meet the instructional needs of local school districts," Reed's office noted.
"The legislation also streamlines the accountability and reporting requirements for teacher preparation programs to provide greater transparency on key quality measures such as admissions standards, requirements for clinical practice, placement of graduates, retention in the field of teaching, and teacher performance, including student learning outcomes.  All programs – whether traditional or alternative routes to certification – will report on the same measures.  Under the legislation, states will be required to identify at-risk and low-performing programs and provide them with technical assistance and a timeline for improvement, and states would be encouraged to close programs that do not improve," Reed's office added.
"It's critical to our schools and students that we help ensure that teachers and principals are prepared to hit the ground running, especially in the nation's highest-need schools," said Reed when he introduced the latest version of the bill last year  "The best way to accomplish that is with a comprehensive system that encourages their preparation, professional growth, and development prior to the first day of school and throughout the length of their careers.  I'm proud to once again introduce this legislation and I pledge to continue to push for an increased level of investment in our educators and their students."
"Investing in our teachers is one of the surest ways to unlock opportunity for students, especially for those who attend high-need schools," said Coons.  "This legislation not only invests in the training and development of our teachers, but provides support and development for principals, counselors, and paraprofessionals as well. I'm proud to support this bill that will help ensure a high-quality education for all students."
The bill does have the support of a host of groups including the American Association of Colleges for Teacher Education, the American Federation of Teachers, the Higher Education Consortium for Special Education, the Hispanic Association of Colleges and Universities, the National Association of Elementary School Principals, the National Association of Secondary School Principals, the National Association of State Directors of Special Education, the National Education Association, Public Advocacy for Kids and the Teacher Education Division of the Council for Exceptional Children.
U.S. Sen. Bob Casey, D-Penn., is also cosponsoring the bill which has been stuck before the U.S. Senate Health, Education, Labor, and Pensions Committee since the start of April 2019.
Reach Kevin Derby at kevin.derby@floridadaily.com.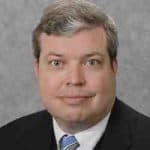 Latest posts by Kevin Derby
(see all)