Two members of the Florida delegation–Democrat U.S. Rep. Donna Shalala and Republican U.S. Rep. Matt Gaetz–are teaming up to push more transparency for Americans with student loans.
Shalala and Gaetz are championing the "Student Loan Disclosure Transparency Act" which they will introduce on Friday. Other supporters of the bill include U.S. Rep. Jaime Herrera Beutler, R-Wash., U.S. Rep. Ben McAdams, D-Utah, U.S. Rep. Abigail Spanberger, D-Va., and U.S. Rep. Chris Stewart, R-Utah, are also backing the proposal.
The bill would ensure that Americans with federal student loans receive a disclosure statement each month which will let them know about their project payments, accrued interest, how long they will take to repay, total costs and other information. The proposal goes further than what the Higher Education Act (HEA) which offered full disclosure during disbursement, prior to repayment and during repayment. Shalala, Gaetz and other backers of the proposal believe the proposal will help lower student debts
Shalala weighed in on why she thought the bill was needed.
"The standards of disclosure that apply to other consumer loans should also apply to the very first consumer loan most people take—the student loan," said Shalala. "Americans now owe around $1.6 trillion in student debt with the average borrower owing more than $38,000. We ought to encourage financially responsible practices among young people early on as they embark on their lives. Our current student loan disclosures are unnecessarily long, difficult to read, and fail to inform borrowers payoff their payment obligations upon graduation. The goal is to give student borrowers the necessary tools and information they need to manage financial aid and personal finances while in school."
"Excessive student loan debt has harmed generations of young Americans. More transparency in the student loan process is crucial: it will improve financial literacy and will also help borrowers understand the financial commitments they are making. I am proud to work with my colleague, friend, and fellow Floridian Congresswoman Shalala on the Student Loan Disclosure Transparency Act, legislation that will help students across America," said Gaetz.
The bill has the support of the Association of American Colleges and Universities (AAC&U).
"A college education is one of the most important investments many students and families make. The Student Loan Disclosure Transparency Act seeks to help borrowers understand the financial commitment of taking out student loans by requiring the full disclosure of the loan terms as well as the financial risks associated with not finishing their education. Passage of this bipartisan act would be an important step forward in addressing the student debt crisis," said AAC&U President Lynn Pasquerella.
This is not the only student loan reform Shalala, who was the president of the University of Miami and Hunter College as well as the chancellor of the University of Wisconsin, is pushing on Capitol Hill. Last month, Shalala championed the "Protecting Job Opportunities for Borrowers (Protecting JOBs) Act" which "would help to ensure borrowers are not inhibited from working in their trained field solely because they fell behind on their federal student loan payments" and "would prevent states from suspending, revoking or denying state professional, teaching, or driver's licenses solely because a borrower falls behind on their federal student loan payments." U.S. Sen. Marco Rubio, R-Fla., and U.S. Sen. Elizabeth Warren, D-Mass., are championing the proposal in the U.S. Senate.
Reach Kevin Derby at kevin.derby@floridadaily.com.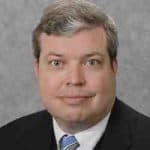 Latest posts by Kevin Derby
(see all)