Even as college football bowl season heats up, two members of the Florida delegation on Capitol Hill are pushing a bill to create a congressional commission to look at college athletics.
Last week, U.S. Rep. Donna Shalala, D-Fla., and U.S. Rep. Ross Spano, R-Fla., teamed up on the "Congressional Advisory Commission on Intercollegiate Athletics (CACIA) Act" which would create a "Blue-ribbon Congressional Commission to identify and examine issues of national concern related to the conduct of intercollegiate athletics and the National Collegiate Athletic Association (NCAA)."
Shalala, who served as president of Hunter College and the University of Miami and was the chancellor of the University of Wisconsin, weighed in on the bill last week.
"College sports, as overseen by the NCAA, have undergone a massive transformation in recent years. As profits, compensation for coaches, and spending on luxurious athletic facilities have ballooned, the association has repeatedly failed to address systemic problems with respect to the health and well-being of student-athletes. The demands of year-round training, sacrificing study time and sleep to clock more hours at the gym, and pushing through exhaustion have taken a toll on athletes' physical and mental health," said Shalala.
"Our higher education institutions receive a substantial amount of federal student support funding. There is little oversight, and as a result, we have little insight into how the funding is being spent and if the students' best interests are being prioritized. This commission would fill that gap. College students deserve to have the best possible education, especially considering the cost. I'm excited to join Rep. Shalala in her effort to ensure that our students are being put first," said Spano.
Shalala's office laid out what the proposal would do.
"The CACIA Act will empower an independent commission to fully review, analyze and report back to Congress on the state of the NCAA and the athletic programs participating in intercollegiate sports," the congresswoman's office noted. "This legislation examines the interaction between athletics and academics, the financing of college sports, recruitment policies and retention practices for student-athletes. Additionally, the bill further examines the NCAA's policies on institutional oversight and governance, compensation, the health and safety protections for college athletes, due process and equal enforcement of rules."
"We must address the extent to which higher education institutions, which are currently receiving over $130 billion in federal student support, are subsidizing athletic programs with little or no financial controls," said Shalala. "It is time for Congress to intercede in order to protect college athletes and maintain the integrity of college sports once and for all."
The bill was sent to the U.S. House Education and Labor Committee last week. So far, there is no counterpart over in the U.S. Senate.
Reach Kevin Derby at kevin.derby@floridadaily.com.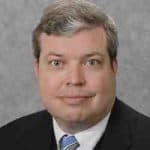 Latest posts by Kevin Derby
(see all)