 This week, U.S. Rep. Donna Shalala, D-Fla., who led three higher ed institutions, introduced a proposal to limit the influence of the Chinese regime on American college campuses.
Shalala introduced the "Concerns Over Nations Funding University Campus Institutes in the United States Act" (CONFUCIUS Act) on Monday with U.S. Rep. Anthony Gonzalez, R-Ohio, as a cosponsor.
According to the congresswoman's office, the "bill would seek to limit the influence of Confucius Institutes – cultural and language exchange programs at American universities funded by the Chinese government – by barring Department of Education funds from going to any college or university that does not comply with the provisions of the bill" and "would not include funding disbursed to students, such as Pell grants."
Shalala, who was the chancellor of the University of Wisconsin and the president of both Hunter College and the University of Miami, weighed in on her bill on Tuesday.
"Confucius Institutes are directly funded by the Communist Chinese government, which suppresses freedom of speech, academic freedom, and other democratic values," said Shalala. "As an educator, I understand the importance of academic independence and integrity in our institutions of higher learning, but through Confucius Institutes, the Chinese government is often able to coerce schools to follow a pro-Chinese Communist Party approach. The CONFUCIUS Act will support important cultural exchange with China while strongly protecting the values of American public higher education that have made it the envy of the world."
"I am proud to introduce the CONFUCIUS Act in the U.S. House of Representatives today alongside Congresswoman Shalala to protect American institutions of higher education from undue influence at the hands of the Chinese Communist Party," said Gonzalez. "The CCP has used these institutes to promote a pro-China image while actively working to steal American research and innovation and coerce our colleges and universities. It is time we hold the Chinese Communist Party accountable for their actions and work to protect American institutions of higher learning."
The bill would stop federal funding to "colleges and universities that host Confucius Institutes not in compliance with the law" and would ensure the various schools–and not the Chinese government–would oversee the Confucius Institutes.
Shalala's legislation is a companion bill to U.S. Sen. John Kennedy's, R-La., proposal which cleared the U.S. Senate without opposition last month. The bill was sent to the U.S. House Education and the Workforce Committee.
Reach Kevin Derby at kevin.derby@floridadaily.com.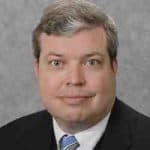 Latest posts by Kevin Derby
(see all)