 While Florida might not be the most important swing state come November's presidential election, it is the largest. Simply put, it is near impossible for President Donald Trump to win a second term without Florida though the Democratic candidate, presumably former Vice President Joe Biden, could build an electoral college majority without the Sunshine State.
Politicians from the Sunshine State always garner some buzz as potential vice presidential candidates but, in the 175 years of statehood, no Florida politician has ever been included on a major ticket. Of course, that could change this year since Trump moved from New York to Florida. Regardless, U.S. Rep. Val Demings, D-Fla., and to a much lesser extent state Agriculture Commissioner Nikki Fried have been mentioned as possible running mates for Biden.
Now another Democrat from the Sunshine State is being mentioned as Biden's possible understudy: U.S. Rep. Donna Shalala, D-Fla.
Shalala was included in Thomas Friedman's column in the New York Times over a potential "national unity Cabinet" for Biden. While there are nods to the right–U.S. Sen. Mitt Romney, R-Utah, to State–Friedman's dream team, no surprise, veers sharply to the left. Former Vice President Al Gore to lead the EPA! U.S. Rep. Alexandria Ocasio-Cortez, D-NY, to the UN!
"In the last Democratic debate, Joe Biden declared that he would nominate a woman as his vice-presidential running mate. That felt right at the time. But times have changed. Biden needs to go much, much further: At the Democratic convention he needs to name not just his vice president, but his entire cabinet. And it needs to be a totally different kind of cabinet — a national unity cabinet — from Democrats on the Bernie Sanders left to Republicans on the Mitt Romney right. Why?" Friedman wrote.
"Because while most people are playing nice right now managing this virus, the wreckage, pain and anger it will leave behind will require megadoses of solidarity and healing from the top," he added. "And even if we get to the other side of this crisis by January, there are going to be a set of wrenching debates around who got bailed out and who didn't and around how much civil liberty we should sacrifice to track and quarantine Covid-19 carriers until there is a vaccine. If handled on a partisan basis, those issues will rip our country apart.
"In short, if this isn't the time to leave behind the hyperpartisanship that has made it nearly impossible for us to do anything big and hard for two decades, then when?" Friedman asked.
Even with the leftward tilt of his fantasy take on the Biden administration, Friedman's dream team is the sort of thing that garners more support from editorial boards and historians than actual voters. The "National Unity" banner has been waved before, like when longtime U.S. Rep. John Anderson, R-Ill,, and Gov. Pat Lucey, D-Wis., ran on a third party ticket back in 1980. Even further back, Republican President Abraham Lincoln tossed Vice President Hannibal Hamlin overboard in 1864 to replace him with Andrew Johnson, a War Democrat from Tennessee who refused to resign his U.S. Senate seat when his state joined the Confederacy, on the "National Unity" ticket.
Friedman's point about national unity needed during the coronavirus pandemic and its aftermath is over the target though his vision for its leadership leaves out plenty of political leanings, namely those on the right. He would have done better to see how presidents brought in political rivals in their administrations during times of crisis: Lincoln's "team of rivals" in the Cabinet which included old Whigs like William Henry Seward, Know-Nothings like Edward Bates and Jacksonian Democrats like Montgomery Blair and Gideon Welles; Woodrow Wilson turned to Republicans like Herbert Hoover to run the Food Administration and Harry Garfield to lead the Fuel Administration; FDR turning to Republicans Henry Stimson and Frank Knox to run the State and Navy Departments in 1940.
In any case, Friedman's recommendations to serve as Biden's running mate include "Gov. Gretchen Whitmer of Michigan, former Health and Human Services Secretary Donna Shalala or Gov. Gina Raimondo of Rhode Island." Of those three, it's safe to say Whitmer is the only serious contender for the post.
That's not to knock Shalala who is certainly qualified for the job. However, having turned 79 in February, Shalala is even older than Biden. She didn't exactly shine on the campaign trail in 2018 when she flipped a South Florida congressional seat and helped Democrats take over the chamber. While she might help Biden in Florida and Wisconsin, where she served in higher education, she's not exactly a dynamic political force.
Still, Shalala should play a major role in the federal response to the coronavirus crisis. Having served all eight years during Bill Clinton's presidency, Shalala is the longest-tenured secretary of Health and Human Services (HHS) in American history. She also served as chancellor of the University of Wisconsin and as president of both Hunter College and the University of Miami.
To her credit, in recent weeks, Shalala mostly avoided the political games which both Republicans and Democrats have engaged in over coronavirus. At the end of February, Politico reported that Shalala joined several Republicans in storming out of a closed-door meeting with Trump administration officials after U.S. Rep. Rosa DeLauro, D-Conn., came out swinging at White House for how it handled coronavirus.
"No one wanted to hear that, either the Democrats or Republican. We just wanted to hear the substance," Shalala told Politico.
That's a welcome change of pace as hyperpartisanship has shaped the way Americans respond to the greatest public health crisis in more than a century.
Shalala continued on that theme in a piece published in the New York Times at the start of March in which she called for both parties to put politics aside for the moment.
"The threat of a coronavirus (Covid-19) outbreak isn't a point-in-time political exigency; it's one of what we know will be a series of episodic public health challenges. Responding to these challenges will take more than ad hoc political messaging and emergency funding. It will take professional competence and a continuing commitment of financial resources toward public health," Shalala wrote.
"We need to treat recurring public health challenges, like this particular coronavirus, with the same forethought and permanent preparation as we do natural disasters," she added. "The good news is that we have world-class professionals available to us. Our political leaders should let them do their jobs."
While she took aim at the Trump administration on the matter, Shalala also called out some of her fellow Democrats.
"The Trump administration stumbled out of the blocks responding to this threat. In a public health emergency, fear and misinformation can spread just as quickly as a virus. The president confused the public with his statements minimizing the threat of coronavirus and his contradictions of the experts. He also submitted a budget proposal just weeks ago that would cut $30 million from the Centers for Disease Control and Prevention's funds for public health preparedness and $3 billion more from the National Institutes of Health. If passed into law, these cuts would significantly compound this crisis. The White House should never have suggested such an inadequate budget in the midst of the coronavirus outbreak," Shalala wrote.
"President Trump also politicized this issue at a campaign rally, although he is not the only one to do so. Some of my fellow Democrats have done the same by pouncing on Mr. Trump's remarks to win political points rather than treating this situation with the gravity and unity it deserves," she continued. "Now is not the time for political gamesmanship. The American people want politicians in Washington to stop bickering, tone down the talk, and pull together to save lives. We might have different opinions on the effectiveness of the coronavirus response so far, but ultimately, our views are not the ones that matter. The public health experts who are leading this response are the voices we need in this crisis."
While she is not exactly vice presidential material, Shalala is well suited, both with her experience and her tone, to play a major role in helping the federal government with the coronavirus. Both Trump and Biden would be well advised to reach out to her–but the Democrats should leave her off the ticket.
Kevin Derby wrote this analysis. He can be reached at kevin.derby@floridadaily.com.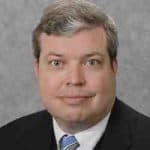 Latest posts by Kevin Derby
(see all)